Tech Company Seagate Sees Stock Surge Because of Rumored Ripple Investment
Ripple rumors make waves in the market.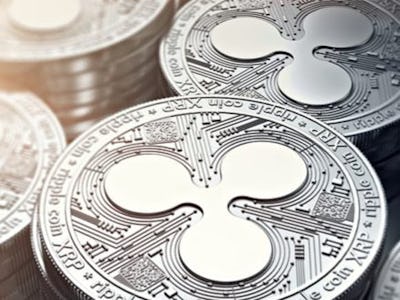 Another day, another tech company getting swept up into the cryptocurrency craze. Seagate Technology has joined the ranks of companies that have seen a huge boost in stock value just by being rumored to be affiliated with any sort of blockchain tech or cryptocurrency.
The computer drive manufacturer started the new year off without much noise, but once investors caught wind that Seagate might own a huge stake in Ripple — the third largest cryptocurrency at the moment — things quickly changed.
A blog post published on Seeking Alpha explained how Seagate may own more than four percent of ripple.
"If Seagate still has its Ripple investment, it could plausibly be worth $7.8 billion, two-thirds of its market cap," stated the article.
The article cited a 2016 report published by Ripple that detailed the companies that invested in the crypto venture during its Series B venture funding. Seagate was among one of the companies listed. It's unclear if the company still owns this stake, and they have not released an official statement regarding it.
This simple observation caused waves in the market as Seagate's stock soared from its usual price of around $42 to as high as $48 on Monday. That's the highest it's been since 2015. The bump suggests investors big and small are still enthused about cryptocurrencies, even after they've experienced some price reversals in recent days.
Ripple seems to be undergoing a price correction, but only after surging in value. Just a month ago the young cryptocurrency was worth roughly 25 cents. At its highest, it was worth almost $3.50, according to CoinGecko.
Just like its counterparts, ripple has dropped in price, going back down to around $2.50, but that has not deterred investor interest in a company even just loosely — and possibly spuriously — connected.
Western Union also saw a huge bump in stock value after Ripple News published an article about an unconfirmed meeting between the financial company and ripple.
We're only beginning to understand how far reaching the effects of cryptocurrencies are.