Lindsey Lohan: "I Want to Be Batgirl!"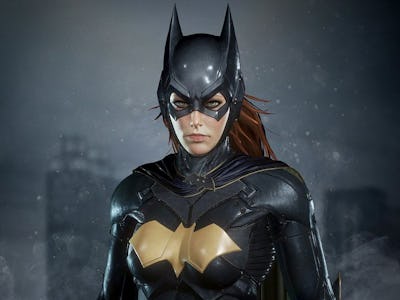 DC Comics/Warner Bros. Entertainment
Who needs casting agents anymore when you can just campaign for your favorite role on Twitter?
On Saturday, Lindsey Lohan tweeted her interest in the latest comic book remake, "RT if I should star in the new BATGIRL movie and everyone tell @joss".
Here's why it might be unlikely that Lohan will be cast as Barbara Gordon: Joss Whedon, who will be both writing and directing the film, has expressed his interest in casting someone new, which hurts the chances of Lohan, whose iconic role in Mean Girls made her an A-List celebrity for a time.
"I'm creating this character," Whedon told Variety in April. "I'm in a dialogue with her. We'll see who joins that later on… I think this is somewhere you go and find Batgirl and then you cast her… I'm not against movie stars. They're great, but you need somebody who's going to be just right. And, in a situation like this, the name carries a lot of weight."
He has not spoken out publicly about the role since then, and for a time, there were rumors that he would be taken off the project due to controversy over Justice League, the film he took on after Zach Snyder stepped down.
As for the role of Bat Girl, fan wish lists have been circulating, with a June 2017 Reddit thread claiming to have inside information on the frontrunners, stoking speculation that the actress announcement may be made during San Diego ComicCon the following month, which didn't happen.
Lohan is not the only actress that has publicly expressed wanting the role. Hailee Steinfeld has also expressed interest, responding to MTV International, who asked her about the possibility, "I'm not going to lie, that's kind of what I was thinking. But I didn't know what to say. I would love that."
This isn't the first time that Lohan has taken to social media to express interest in a role. Last year, she posted a side-by-side picture of herself and Ariel, suggesting that her physical resemblance would make her a good fit for the role.