If Ripple Price Keeps Surging, Founder Will Become World's Richest Person
He's shockingly close to passing Jeff Bezos.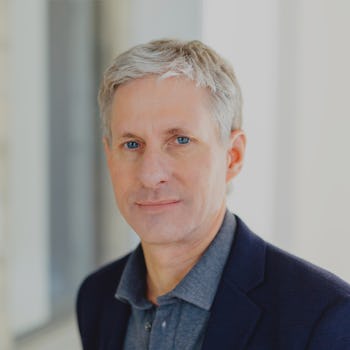 Ripple
With Ripple rapidly climbing the cryptocurrency charts, co-founder and former CEO Chris Larsen has become not just a billionaire, but perhaps as high as the eighth richest person on the planet, and the fifth richest in the United States.
Larsen's holding numbers and valuation as of now are worth about $59.9 billion. That likely puts him ahead of Oracle entrepreneur Larry Ellison, Google pioneer Larry Page, and conservative mega-donors Charles and David Koch, all of whom are in the $50 billion range. In the U.S., only Amazon's Jeff Bezos, Microsoft founder Bill Gates, Berkshire Hathaway's Warren Buffett, and Facebook's Mark Zuckerberg are comfortably ahead of him.
But since Larsen's net worth is tied to the value of Ripple, and the cryptocurrency continues to rise in value, reaching a high of $3.84 Thursday, just how high would it need to go for him to become the richest human on the planet?
Let's figure out where the estimates for Larsen's net worth are coming from. Larsen — who currently serves as Ripple's executive chairman after stepping down from his previous positions — owns 5.19 billion XRP coins as well as a 17 percent stake in the company, which itself possesses 61.3 billion tokens. Larsen's net worth is tied to the value of the 15.6 billion XRP tokens he directly or indirectly controls.
Some reports claim his current holdings have made him the "richest man in the world," but he's not quite there yet: Jeff Bezos's net worth is still much higher, at $98.6 billion at the time of writing.
Still, he's not far off at all: The value of Ripple only has to reach $6.41 for those 15.6 billion XRP to be worth an even $100 billion, putting ahead of Bezos with room to breathe.
Such a feat wouldn't be impossible, given the kind of meteoric rises 2017 saw in value for other cryptocurrencies, with bitcoin grown from $1,000 to nearly $20,000 in value. Indeed, considering Ripple just passed $3 Wednesday and is already closing in on $4, this could happen as soon as next week.
Still, Larsen's net worth would be more tenuous than most, as so much of it is tied up in his Ripple shares — and it's hard to see how he could decide to sell off his XRP and access that wealth without crashing the cryptocurrency's value.
Ripple's explosive rise came in the past month, and the startup's cryptocurrency appears to be 2018's biggest beneficiary of the current crypto momentum that bitcoin launched last year.
Released back in 2012, Ripple provides a "basic infrastructure technology for interbank transactions — a neutral utility for financial institutions and systems." Before it became a powerhouse investing currency, much like other blockchain technology, XRP was built to make sending money across borders easy and fast.
At the rate of its rise, Ripple's founders can stand to cash in on its success. However, it's unclear if it will be overtaken by another blockchain-based currency in the near future.