Why Coinbase Halted Bitcoin Cash GDAX Trades, Just Minutes After Launch
The launch got off to a rocky start.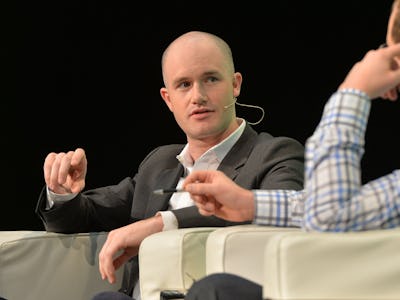 Getty Images / Anthony Harvey
Hours after major cryptocurrency exchange Coinbase unveiled support for Bitcoin Cash on Wednesday, the company announced an investigation into accusations that its staff violated policies. Buying and selling on the company's GDAX professional exchange was also halted just two minutes after launch.
Bitcoin Cash, a spinoff — or "fork" — of Bitcoin that launched in August, increases the block size from one megabyte to eight, a move proponents believe will help increase transaction performance. Until Wednesday, users of the largest cryptocurrency exchange were unable to purchase the new token, instead limited to Bitcoin, Ethereum and Litecoin.
In its announcement, GDAX says it extended support for a variety of reasons:
We made the decision to list BCH by considering such factors as customer interest, developer support, network security, market capitalization, trading volume, and our Digital Asset Framework.
When the cryptocurrency launched on both Coinbase and GDAX, the price on these exchanges surged from around $3,500 to a staggering $8,500. GDAX halted trades at 5:22 p.m. Pacific time, just two minutes after going live, due to "significant volatility." The exchange also cancelled resting orders and cleared all Bitcoin Cash order book.
Market watchers are concerned about the fact that the price of Bitcoin Cash appeared to rise before the announcement. Coinbase CEO Brian Armstrong said that he repeatedly told employees they were banned from buying Bitcoin Cash and telling others about the company's plans over a month prior to launch.
"I take the confidentiality of material non-public information very seriously as CEO," Armstrong said in a Medium post. "Given the price increase in the hours leading up the announcement, we will be conducting an investigation into this matter. If we find evidence of any employee or contractor violating our policies — directly or indirectly — I will not hesitate to terminate the employee immediately and take appropriate legal action."
At the time of writing, GDAX claims that it will restore Bitcoin Cash trades at 9 a.m. Pacific time, when the exchange will enter a post-only mode to ensure stability.
Inverse has contacted Coinbase for comment and further information.