Official Lil Peep Death Certificate Reveals Cause of Accidental Death
His tragic death was likely caused by fake pills.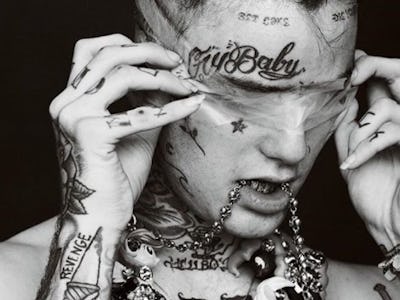 Instagram
The untimely death of rising young rapper Lil Peep devastated the hip hop and pop music world in mid-November. At the time of his death, officials speculated that Lil Peep, born Gustav Ahr, died of a drug overdose. In a video posted to Instagram the night before he died, Ahr said he had taken six Xanax, a popular anti-anxiety drug.
On Friday evening, an official toxicology report sent to Inverse by the Pima County Office of the Medical Examiner confirmed that Ahr had died of an accidental drug overdose.
This report and the previously completed postmortem examination has allowed the Pima County Office of the Medical Examiner to certify the cause of death as combined toxic effects of fentanyl and alprazolam. The manner of death is certified as accidental. Ahr was found unresponsive in his tour bus prior to a scheduled concert in Tucson on November 15, 2017.
While it's not clear what drugs he had intended on taking, it's highly possible that Ahr had not meant to take these two drugs, especially not together. Fentanyl, an extremely potent and dangerous drug that's thought to be over one hundred times stronger than heroin, has been responsible for numerous overdoses across America because drug producers are both passing it as other drugs or using it to lace other drugs in an attempt to make them stronger. Because it's so potent, it's extremely dangerous when people don't know how much they're taking.
Alprazolam is the generic name of the aforementioned painkiller Xanax, which can be very dangerous in extra-high doses but doesn't usually kill anyone on its own; usually, Xanax-related overdoses also involve other central nervous system depressants, like alcohol or other drugs.
In recent months, "fake Xanax" containing Fentanyl have been responsible for a rash of deaths in the U.S. In 2016, a case report in JAMA Internal Medicine called fake Xanax a "burgeoning public health threat."
Since his death, there's been an outpouring of love and support for Ahr, who is remembered for his brutally honest lyrics about coping with mental health problems, sexual identity issues, and drug abuse.