Amazon Video Is Finally On Apple TV. Users Tell Us If It Was Worth the Wait
What's with the lack of sound?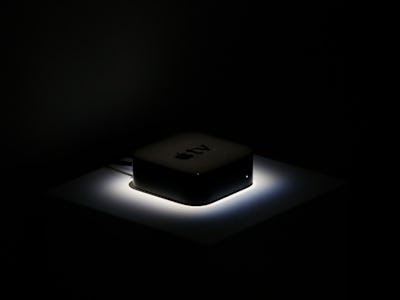 Getty Images / Stephen Lam
Amazon Video has, at long last, reached Apple TV. While some have rejoiced, first reactions seem to be mixed.
After the initial wave of social media excitement over the ability to stream Amazon content, early adopters began to notice the Amazon app's glitches and lack of polish.
"My initial reaction was this is not an Apple TV app," owner Justin Cox tells Inverse.
Cox goes on to say that Amazon Video for Apple TV doesn't flow like other apps on the device do. For example, you have to click on everything rather than the panels sliding left and right in the menus.
"There's a settings tab, but it seems like you can't actually make any changes, or even view the settings," Cox says.
The one major complaint that seems to plague the app's launch across the board is its lack of sound.
"It's strange that there are no audible queues when switching menu items in the app, as is the norm in Apple TV apps," Cox says, pointing out the eerie silence during use. "Just feels odd."
After giving the app an inaugural run to stream the 2006 seasonal classic The Holiday, I also was freaked out by the lack of sound I'm used to with Apple TV. While the lack of audio may not seem like a big deal to most, it can cause major issue for users with visual disabilities who rely on sound.
Based on the existing top-notch top-notch accessibility features Apple is known for, it doesn't appear that Amazon put the same consideration into the design's accessibility mode here.
As far as the set up goes, it's fairly simple. After downloading the Prime Video app in the Apple TV Store, I was prompted to sign in with my Prime account to start streaming.
From the get-go, the aforementioned lack of sleek Apple design is apparent. While the app functions well and I was able to switch between show streams fairly easy, the interface is reminiscent of the integrated smart TV ones that plague the market today.
Hai Nguyen Ly agrees with the Amazon-y clunkiness. "The app has been built with Amazon UI design and looks a lot like what they might have used on their Fire TV line of devices," he tells Inverse.
He also says the lack of real in-app settings gives the appearance of a rushed job.
"As a parent with young children, I don't want to have to use my computer every time I need to change settings like parental controls," Nguyen Ly explains.
Given that Apple announced the app six months ago, some are puzzled at the lack of quality after all this time put in.
"I haven't had a chance to see if it truly does work with the TV and Watch next app. I really hope it does," Cox says. "That will go a long way to making it feel better."
Here's hoping Amazon and Apple figure out a way to work together — for the sake of the users — to update the app's initial issues. Though given their awkward history, that might be too much to ask for.
For now, we'll just have to be content with the release of the app, period, considering it took years of pleading with Apple just to get to this point.