Spruce Up Your Holiday Party with Star Wars Ice Cubes 
by Inverse Loot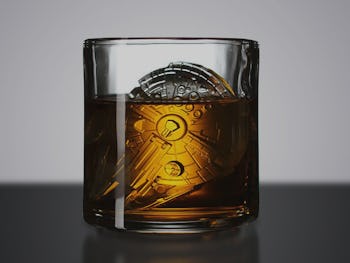 stacksocial
Transform your dull office Christmas party into a fun, intergalactic shindig by smuggling stylish ice blocks into the ice bucket. Make sure the guests keep their drinks as cool as the planet Hoth with these Millennium Falcon Ice Molds.
Made out of silicone rather than carbonite, this dual ice tray turns any liquid into frozen replicas of Han Solo's iconic smuggling ship. Just pour your beverage of choice into the molds, and you'll have chilled products that are Chewbacca-approved. It may not look like much, but it's got it where it counts, kid.
Replace your boring old ice trays with this interstellar mold. Typically priced at $14.99, you can get one now for only $9.99, saving more than 30 percent off the usual price.