Sex Habits of Young People Have Changed Over Past 20 Years, Study Shows
Perspectives on sex are widening in general.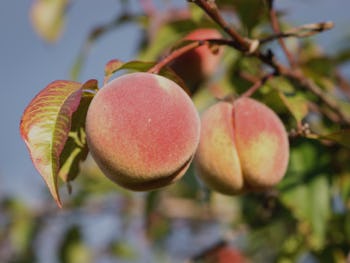 Flickr / A_Peach (offline until Xmas)
In 2014, sitcom The Mindy Project crashed through social barriers by becoming the first show to feature anal sex on broadcast TV. While it left many viewers blushing, a new study on sexual norms suggests that the episode, titled "I Slipped," addressed what everyone was already thinking.
On Sunday, the scientists behind the study reported that the biggest change in sexual practices in the past twenty years has been an increasing interest in anal sex.
In the paper, published in the Journal of Adolescent Health, the British researchers behind the study report that the proportion of adolescents — people aged 16 to 24 — who have had vaginal, oral, and anal sex has risen dramatically in the past two decades, according to data on 45,000 people. In 1990-1991, only one in ten people said they'd tried it. About ten years later, between 2010 and 2012, that proportion jumped to one in four for men and one in five for women.
The interest in oral and anal sex seems to be increasing in popularity among teenagers, the researchers note. Of all the age brackets they examined, people aged 16 to 18 saw the largest increases in the prevalence of oral and anal sex.
While the data the researchers used focuses only on British teens — the National Surveys of Sexual Attitudes and Lifestyles is the country's biggest ongoing scientific sex study — American studies have shown similar trends. The researchers suggest it should come as no surprise, as ideas of sex are widening.
"The changes in practices we see here are consistent with the widening of other aspects of young people's sexual experience, and are perhaps not surprising given the rapidly changing social context and the ever-increasing number of influences on sexual behavior," writes Kaye Wellings, Ph.D., the study's senior author and a recognized professor of sexual and reproductive health at the London School of Hygiene and Tropical Medicine, in a statement.
Keeping up to date on what the teens are up to isn't just important for showrunners like Mindy Kaling, though. New sex habits come with new health risks, and it's the job of public health officials to keep people informed on how to explore all of their opportunities without harming themselves.
"It is important to keep up to date with trends in sexual lifestyles to help young people safeguard their health and increase their well being," says Wellings.
When and how do most Americans lose their virginity? Check out this video to find out.