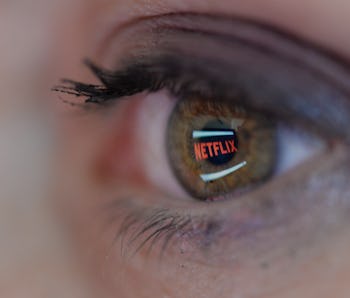 Culture
Don't Panic, But Netflix is Going to be More Expensive
With more programming comes higher subscription costs.
Getty Images / Pascal Le Segretain
You might want to revaluate just how badly you crave next season's Stranger Things. Many Netflix users are about to see their subscription costs go up, and they'll start to kick in before the end of 2017.
The streaming company said in October that it's notifying users via email of the price change 30 days before it'll take effect in their next billing cycle. The first round of notification emails were sent out October 19, meaning some users will see the price increase go down this Saturday, November 18.
The price rollouts happen over several months, so not seeing a price increase this month unfortunately doesn't mean you're an erroneous exception.
Luckily the increase won't cost you an arm and a leg, regardless of your subscription plan. Netflix's most popular subscription, the standard plan — which allows two screens to watch simultaneously — is increasing by $1 to $10.99 a month. The premium plan — four screens at the same time — will rise from $11.99 to $13.99. The site's basic plan (at $7.99) won't change.
The price flux is due to new features and content, Netflix says.
"Netflix plans and pricing may occasionally be adjusted as we add more TV shows and movies, introduce new product features, and find other ways to improve the Netflix experience. We also may adjust plans and pricing to respond to local market changes, such as changes to local taxes or inflation.
The service is producing more and more original content, extending beyond its initial few core shows and expanding into anime series, horror movies, comedy specials and documentaries.
The streaming giant plans to spend $7 billion on its original content in 2018, chief content officer Ted Sarandos told Variety in August. Netflix has also recently introduced offline streaming for subscribers that lets them download content to watch without cell service or wifi connection.
Netflix last raised its prices in October 2015, again by $1 for standard plan users.