Popular Fan-Casting for the 'It' Sequel Might Actually Happen
Who do you want to see as Bev? Jessica Chastain has a name in mind.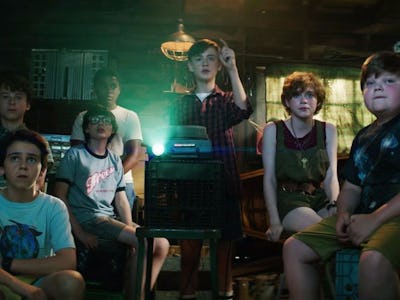 Warner Bros. Pictures
Anyone who saw the blockbuster adaptation of Stephen King's It only got half of the story, as fans of the book know all too well. The book actually tells two stories in different time periods, when the Losers' Club confront Pennywise the Dancing Clown as kids and then come back to finish the job about 30 years later. Naturally, there are tons of fan castings out there, even from the young cast of It.
In an interview with Screen Rant published Monday about Molly's Game, Jessica Chastain confirmed that she's up for playing the adult version of Beverly, (who is played as a child by Sophia Lillis) in the upcoming It: Chapter 2.
And beyond just interest, the actress hinted that she might already be in talks for the role: "Well, I love Andy and Barbara," she said, referring to director Andy Muschietti and producer Barbara Muschietti. "I worked with them on Andy's directorial debut, you know, his film, Mama — his first film. And you know, Barbara is one of my best friends so…" But what first sounds like implied interest quickly became explicit.
Chastain followed up by saying, "Anything that they're doing I want to be a part of, so I hope we can make it happen." Right now, this is all highly speculative, but it's hard to deny how good this casting would be. In It, Bev is sort of a de facto leader of the seven children that call themselves the Losers' Club. It stands to reason that in the sequel, whoever does wind up playing Bev might take center stage.
Also present for the Screen Rant interview was Idris Elba, who co-stars with Chastain in Molly's Game. The interviewer tossed Elba's name out to play Mike. Elba, of course, also recently played the Gunslinger Roland Deschain in the adaptation of Stephen King's Dark Tower, but the actor hadn't seen the first It. Despite that, Elba appears that even he is up for the role. As soon as he heard Mama mentioned, he said, "Get me in! I LOVE THAT MOVIE!"
No official casting announcements have been made for the upcoming It sequel, but it looks like they might be on the right track.
It: Chapter 2 is scheduled for a September 6, 2019 release.
If you liked this article, check out this video on why an important book monster was left out of the movie It.