How to Watch Sony's Paris Games Week PS4 Event Live Video
Sony has been building up hype for this event.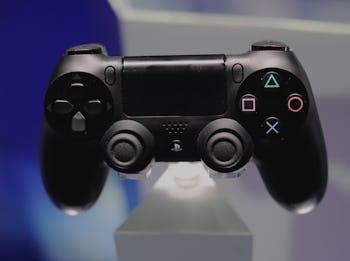 Getty Images / Kevork Djansezian
Sony is gearing up for one of its biggest PlayStation 4 events of the year. Paris Games Week, which kicks off with a media showcase on Monday, is not usually seen as a major event in the gaming calendar, but this year Sony has been drumming up hype by promising big reveals for PS4 and PSVR.
"We'll begin with an introductory livestream featuring 21 game updates, including seven all-new game announcements for PS4 and PS VR," Sid Shuman, director of Sony Interactive Entertainment America's social media, said in a blog post. "You won't want to miss it."
It's a big moment for Sony, which has been touting the power of its virtual reality offerings since the headset's launch last year. Earlier this month, Sony unveiled a surprise update for its PlayStation VR headset, with built-in headphones and new high dynamic range support. Like any platform, though, the headset needs software to entice consumers in, and the company's reference to VR announcements suggests it has something up its sleeve on this front.
It's not just Sony that's been hyping up the event. Geoff Keighley, producer of YouTube Live at E3, has also suggested that something major is coming:
Here's how to follow along with the major announcements:
When is the show starting?
The introductory livestream is scheduled to start at these times:
8 a.m. Pacific time
11 a.m. Eastern time
3 p.m. Greenwich Mean time
4 p.m. Central European time
2 a.m. Australian Eastern time (Tuesday)
An hour after, Sony promises an "exclusive new look" at upcoming titles as part of a media showcase.
How do I watch it?
To watch the conference alongside other fans at the same time, one option is to visit the PlayStation official livestream when the show starts. The stream offers the choice of nine languages to follow along: English, French, Italian, German, Spanish (with a choice between Latin American and Castilian), Portuguese, Russian, Chinese and Japanese. Fans can discuss the on-stage reveals with a built-in chat window.
Alternatively, watch via the official YouTube stream below:
Sony is also providing coverage through its official Twitter, YouTube, Facebook, Snapchat and Instagram accounts, promising in-depth coverage directly from the show floor.