Baby-Making Sex Robots 'Not So Difficult', Says Samantha Creator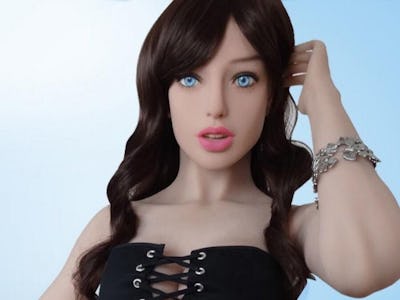 VibezAdultStore/Twitter
The scientist behind an advanced sex robot has plans for 3D printed offspring. Samantha, developed by Spanish robotics firm Synthea Amatus, went on sale in the United Kingdom last month for around $5,000 — but while the A.I. present in the initial version offers a range of functions like telling jokes, discussing philosophy and synchronizing climaxes, a future version could offer more ambitious features.
"I can make them have a baby. It's not so difficult. I would love to have a child with a robot," Sergei Santos, creator of Samatha, told The Sun in a Friday story.
Sex robots are a growing, but controversial, area of artificial intelligence. While some argue that such machines could spark a wider discussion about sexuality, others object to the aim to replicate human interaction. Futurologist Ian Pearson claims that by 2050, more than half of people will have sex with a robot.
Santos' plan to develop his machine further focuses on the "brain" component of Samatha's system. The whole machine stands 5 feet 5 inches tall, weighs around 100 pounds and has an array of 11 sensors designed to respond to the user's touch. Santos plans to upgrade the internal computer, which has an SD card slot to support software updates, with concepts around human values like beauty and justice.
"Then to create a child with this robot it would be extremely simple," Santos said. "I would make an algorithm of what I personally believe about these concepts, and then shuffle it with what she thinks and then 3D print it. That's it. I 3D print the robot that is the child of me and the robot…I don't see any complications."
Synthea Amatus has big plans to make Samantha go global. Santos worked with business partner Arran Squire to get the doll to market. The pair have struck a deal with a Chinese sex doll factory, and they have further plans to come to the United States and become "the biggest sex robot company in the world."
It's faced some hiccups during its initial public outings, though. The machine was on display at the Ars Electronica Festival in the city of Linz, Austria, but it had to be taken away after "barbarian" attendees "heavily soiled" Samantha.
If you liked this article, check out this video on five steamy porn facts.