California Just Made a Big Change to Its Drivers License
Residents can choose one of three options now.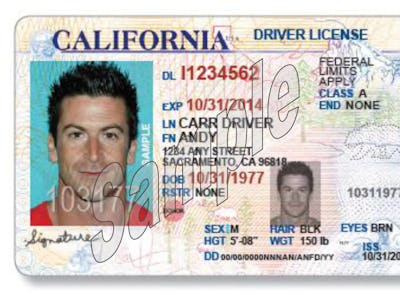 Getty Images / Michele Tantussi
California residents outside the gender binary are one step closer to having their identities officially recognized. On Sunday, the state joined neighboring Oregon, as well as the District of Columbia, when Governor Jerry Brown signed into law SB-179, a bill that would create state driver's licenses with three gender options: F for female, M for male, and a third indication for "non-binary."
The LGBTQ advocacy group Equality California celebrated the bill as a step to "eliminate unnecessary stress and anxiety" for "transgender, non-binary and intersex family members." This also eases the process for residents who want to switch from the original gender on their state-issued documents — that includes driver's licenses, IDs, and birth certificates.
This is a huge victory for the LGBTQ community and frees non-binary individuals from being forced to identify with one gender or the other. With just four months separating Oregon and California in when they approved recognizing a non-binary identification, it could signal that other states will follow suit. Legislation to recognize a third gender is also currently pending in the New York assembly.
California will not issue the option for a third gender until 2019. But this still might not mean smooth sailing for non-binary individuals from then on out. Trump has lifted protections allowing transgender students to use their chosen bathrooms, and banned transgender people from serving in the military. While California is a notably liberal state with many protections for its LGBTQ community, the state can't legislate public opinion that could make it harder for people with non-binary IDs.
However this law still does not apply to federal documents like passports. Federal law does not allow for a third gender on federal documents, and requires a doctor's certification a person is undergoing some type of gender transition treatment to change the gender. Other states have even stricter laws that mandate proof that someone is getting or has gotten sex reassignment surgery.
There are a number of countries that allow for people to designate a third gender on their ID, including Australia, Germany, India, and Nepal.