'Game of Thrones' Season 8 Is Doing Something Weird to Prevent Spoilers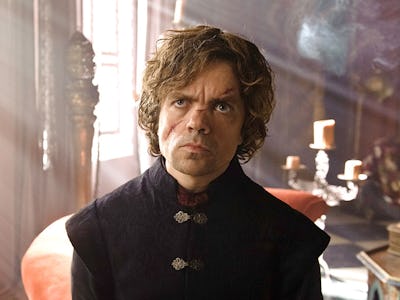 HBO
The war to prevent spoilers once and for all has arrived in Westeros, and the Game of Thrones squad isn't pulling any punches for the show's final season.
As reported by the Associated Press in an article published on Friday, Jaime Lannister actor Nikolaj Coster-Waldau recently told Scandinavian chat show Skavlan that the Thrones team is taking some insane extra steps to prevent spoilers.
According to the AP, Coster-Waldau "recalled that during the first couple of seasons, actors got the usual hard-copy scripts in advance. Then, to tighten security, scripts were distributed on digital files. In recent seasons, actors got their parts through verified email … security for this final 'Game of Thrones' season is the tightest yet. Actors in each scene are equipped with earpieces and are fed their dialogue to deliver, line by line."
"We're not even going to get the script," Coster-Waldau said.
HBO was inundated with hacks throughout the most recent season of Game of Thrones. Hackers leaked multiple episodes, putting them up online days before HBO aired them the following Sunday. And even when hackers didn't get the actual episodes, scripts were regularly leaked online.
Curiously, Liam Cunningham, who plays Ser Davos Seaworth, told Inverse that he'd gotten six scripts just before New York Comic Con, and that security measures had prevented him from opening them yet. It's unclear how extensive the practices Coster-Waldau mentioned will be.
In any case, HBO is looking to put a stop to these leaks. Let's just hope the actors being fed their lines on the spot doesn't cut down on their acting chops.
The final season of Game of Thrones does not yet have a release date.
If you liked this article, check out this video about incest on Game of Thrones.