'Avengers: Infinity War' Trailer Will Premiere This Year, Marvel Confirms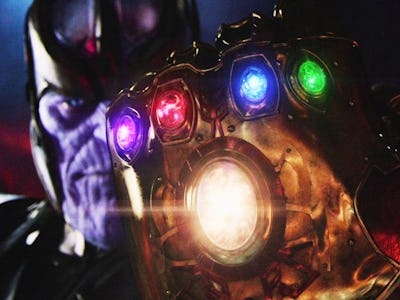 Marvel Studios
Say goodbye to all those low-quality trailer leaks. The trailer for Avengers: Infinity War, Marvel's massive superhero team-up film, will drop this year.
Fandango Managing Editor Erik Davis tweeted the news on Wednesday, following a conversation with President of Marvel Studios Kevin Feige. According to Davis, Feige said that the trailer would come "before the end of the year."
This makes it likely that the trailer will either be attached to Thor: Ragnarok, which comes out on November 2, or Disney's other high-profile release, Star Wars: The Last Jedi, which will be released on December 15. As a film in the same universe, Ragnarok makes more sense. But The Last Jedi will probably have a bigger international audience. Plus, as the Infinity War trailer could show where Thor finds himself after Ragnarok, it probably wouldn't be a good idea to show the God of Thunder's future right before his present film screens.
The Infinity War trailer was previously screened at Disney's D23 convention and at San Diego Comic-Con in July, prompting numerous descriptions and plenty of low-quality versions of the trailer to show up, and many to wonder why Marvel didn't just release the high-quality trailer in the first place.
Regardless, it'll be nice for people who weren't at D23 or SDCC to finally get an official look at a film the Marvel Cinematic Universe has been building up to since the beginning.
Avengers: Infinity War will be released in the US on May 4, 2018.