Yahoo's Massive 2013 Data Breach Was Way Worse than Anyone Thought
New information has come to light.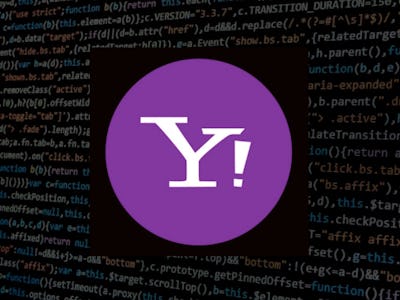 Verizon Communications, Yahoo's parent company, announced Tuesday the massive data breach to the internet service provider in 2013 was actually three times bigger than previously thought.
Originally pegged at having affected 1 billion people, the hack was already the largest in history in terms of the number of users it affect, but now appears it affected all three billion accounts. This makes it the largest data breach in history.
Yahoo first disclosed its now infamous string of cyber attacks in September of 2016 after being acquired by Verizon. Initially, they announced that a cyber attack in 2014 had affected 500 million Yahoo accounts, compromising names, email addresses, passwords, dates of birth and telephone numbers. Then, towards the end of 2016, the company revealed yet another attack had happened around August of 2013. At the time, Yahoo had said it had affected 1 billion users — now it's actually 3 billion.
A spokesman for Oath, Yahoo's new umbrella company under Verizon, was quoted by The Wall Street Journal as saying that the 2013 attack didn't technically affect 3 billion individuals, because the number applies to any account across Yahoo's various sites. Those include Yahoo email, Tumblr and Flickr. But it's still every single account that Yahoo provided at that time, which is staggering.
The spokesman said that Oath discovered the full severity of the break-in last week, after receiving new information from outside the company. He did not provide a source.