Can 'Jump Street' Become the Smartest Dumb Movie Franchise Ever?
The directors behind the hit movies want to make movies about making hit movies.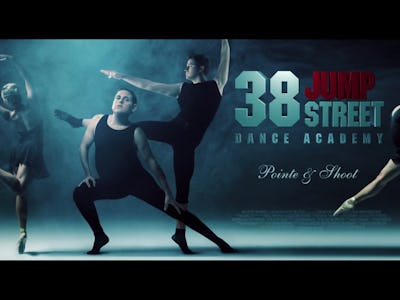 Phil Lord and Chris Miller, the directors of the 21 Jump Street, 22 Jump Street, and - if they get the contract they're expected to - 23 Jump Street blew minds at Wondercon by announcing that their last film's end-credits sequence would be franchise canon. The sequence, which showed Jonah Hill and Channing Tatum starring in over twenty sequels ranging from Medical School to Culinary School to Mariachi School to Sunday School, was designed to mock the obvious opportunism of 22 Jump Street through extrapolation. It totally worked, but now Lord and Miller are using it as a tool to make their unapologetically stupid franchise into a running joke about Hollywood. And, though they're keeping the punchline secret, Korean hackers have given us an idea of what it might be.
Here's the Lord pull quote from his Last Man on Earth presentation: "We've found a way that we love that makes those imagined sequels canonical and yet does something that we haven't told you about yet."
That's a compelling bit of teasery, but it doesn't provide too much information without context. Fortunately (or unfortunately if you actually work in the biz) context is available in the form of emails released during the Sony hacks, one of which — sent from Jonah Hill to former studio head Amy Pascal — had the following to say about the franchise's future: "jump street merging with mib i think that's clean and rad and powerful."
Does Lord's claim about the sequels mesh with the idea of a Men in Black/Jump Street super franchise? It does and it doesn't. The technology endemic to the MiB universe would make it possible to justify pretty much anything. We know that agents can time travel so it's all good on that front. But there's no guarantee here, no smoking phaser, especially considering how common the buddy cop motif is. Jump Street could merge with about twenty other pieces of Sony intellectual property.
Fans won't know what's up until the 23 Jump Street trailer hits, but there is now a clear sense that the next Lord and Miller joint will have one foot in the fictional universe inhabited by officers Schmidt and Jenko and one foot in IRL Hollywood. The franchise is no longer just about drug busts, it's about how an industry works; Lord and Miller are trying to make movies about making money by leaving your integrity and shame at the door.
One could argue that this is what Channing Tatum's career has been about all along, but the dude can dance so we'll let him have it.