'Justice League' Star Signed On Because of One Comic Reference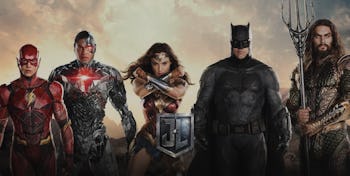 Getty Images / Mike Coppola
One member of the Justice League probably wouldn't have agreed to become part of the DCEU if it weren't for one specific comic book reference. Ben Affleck has revealed that his inspiration to become Batman is directly connected to Frank Miller's The Dark Knight Returns.
On Tuesday, a new 40-second clip of the DC Films panel from San Diego Comic-Con was uploaded onto YouTube. In it, Affleck revealed that he agreed to play Batman when he met with Snyder, who pulled out a statue recreating Batman and Superman's fight from The Dark Knight Returns. "We're basically doing this," Affleck recalls Snyder telling him, which he responded, "I'm in!"
Much like Batman in The Dark Knight Returns, Ben Affleck plays a weary, older Bruce Wayne who has operated in Gotham City for about 20 years. And just like in the book, Batman dons special armor and weapons that allowed him to fairly stand a fight against the almighty Kryptonian.
But the bigges difference between the book and the DC movies is that Superman has just started, whereas Superman and the whole Justice League were already well-established in Miller's graphic novel.
See the clip of Ben Affleck discussing how he was cast below.
Justice League will be released on November 17.