Rewatch the Best 10 Minutes of 'Spider-Man: Homecoming' Right Now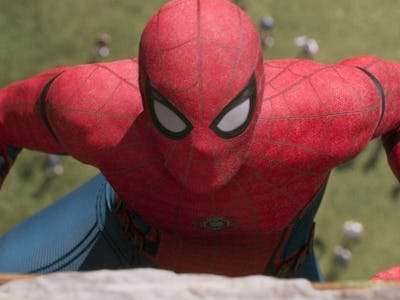 Sony Pictures
Spider-Man swung back into movies in a big way this past July in Spider-Man: Homecoming. Now, to hype up the release of the movie on Digital HD on September 26 and Blu-ray/DVD on October 17, Sony has uploaded the first ten minutes of the movie entirely for free on YouTube.
There was plenty to love about Spider-Man: Homecoming, but its opening ten minutes was particularly strong in how it set up its characters and how it proved itself to be different from previous Spider-Man movies. It was refreshing that the movie didn't start with Tom Holland's Peter Parker, but Adrian Toomes, one of the best MCU villains ever as played by a sublime Michael Keaton.
Also, these ten minutes include the entirety of Peter's iMovie diary of his trip to Germany, which revealed his (hilarious) point of view of the big airport fight in Captain America: Civil War. The whole sequence was worth the price of admission alone.
See the video below.
Spider-Man: Homecoming will be released on Blu-ray on October 17.