Michael Pachter: Xbox One X Will Sell More than the PS4 Pro
Michael Pachter thinks Microsoft has reason to be optimistic.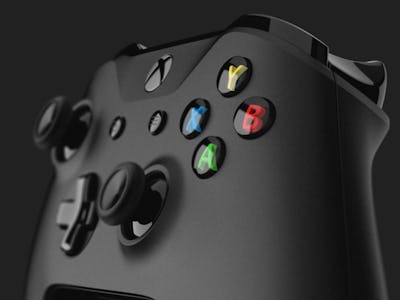 Microsoft
The Xbox One X is on course to impress. Michael Pachter, a research analyst at Wedbush Securities, said last week that Microsoft's next console will account for one fifth of total annual Xbox One sales. Not only that, but Pachter believes that sometime after the console launches on November 7, it will outsell the PlayStation 4 Pro.
"I stand by my "prediction" from E3, X1X [Xbox One X] will sell around 20% of total annual X1 [Xbox One] units, or around 2 million," Pachter said on his Twitter page.
Neither the $499 Xbox One X nor the $399 PS4 Pro are meant to replace their predecessors. Microsoft and Sony both recently launched the $249 Xbox One S and $249 PS4 Slim, slimmed-down versions of the consoles that launched back in 2013. All three Xbox One consoles play the same games, as do all three PS4 consoles. The key difference with the more expensive models is a higher-powered graphics processor that enables better visuals and 4K TV output on supported games.
If Microsoft can sell more than the PS4 Pro, it will mean either a high volume of sales or a drop in Pro sales. Around 20 percent of PS4 sales are for the Pro model, and 40 percent of Pro sales are to people upgrading their standard PS4.
"We were confident about the product but have really been taken aback by how well it's done," CEO of Sony Entertainment Europe Jim Ryan told Glixel in June. "Almost one in five PlayStations sold since that launch in November has been a Pro. That's significantly ahead of our expectations. We're feeling pretty good about that."
But the odds are in Microsoft's favor. For one, the PS4 Pro launched last November, meaning the initial launch hype has started to die down compared to the Xbox One X. Second, the Xbox One X is a more powerful console than the PS4 Pro, which could sway gamers looking for the best quality graphics. Third, Xbox One X pre-order sales already outstripped any previous Xbox console ever. Microsoft is on track for a big launch, and Pachter seems to believe the company is on course for a winner.