The Creepiest Documentaries on Netflix About Murder
These true crime documentaries aren't for people who are prone to nightmares.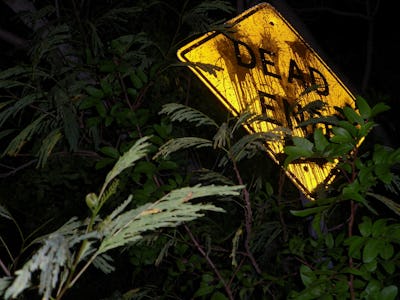 Flickr / dno1967b
There's a certain voyeuristic pleasure that comes with watching true crime TV. No matter how one tries to justify consumption of the genre, there's always going to be something morbid about enjoying the dissection of actual crimes with actual victims.
But there's a reason that people say forbidden fruit tastes the sweetest. And when you're in a particular, gruesome mood, there is no substitute for a solid documentary about real-life carnage. Inverse rounded up the best true crime flicks available to stream on Netflix for when you've got that itch that only the most lurid non-fiction can scratch.
1. Interview with a Serial Killer
Interview with a Serial Killer is a powerful, no-frills documentary that consists largely of what the title advertises- a lengthy interview with Arthur Shawcross, also known as the Genesee River Killer, who murdered at least 14 victims before his died in prison in 2008. Shawcross is remorseless, his crimes are numerous and brutal and this documentary offers a glimpse inside his mind and his motivations, even when his answers are frustratingly simple.
2. Into the Abyss
Every movie that prolific German filmmaker Werner Herzog sets out to make is, per this reporter's opinion, a kooky masterpiece, but Into the Abyss is a particularly chilling entry into Herzog's filmography. In this movie, Herzog interviews death row inmate Michael Perry a mere eight days before he is set to be executed. Imprisoned for his role in the murder of three different people in order to steal a classmate's car which Perry coveted, the subject of this documentary is only rendered monstrous by the nature of his crimes, not the framing of the film, which makes the interviews with him all the spookier.
3. Team Foxcatcher
This Netflix Original documentary examines the murder of Olympic champion wrestler Dave Schultz by eccentric millionaire John du Pont, and is a worthwhile watch even for fans of 2014's fictional rendering of the case, Foxcatcher. Team Foxcatcher features interviews with both the wrestlers Schultz and du Pont managed and friends and family of both the victim and the murderer. Du Pont's descent into madness and paranoia is definitely creepy, especially when coupled with interviewees recollections about du Pont's off-color jokes or erratic behavior that might have served as warning signs.
4. I Called Him Morgan
I Called Him Morgan chronicles the career of unstable, drug-abusing jazz musician Lee Morgan and his relationship with Helen Morgan, his common-law wife and eventual killer. This documentary is more heart-wrenching than stomach-churning, but ultimately paints a moving and effective picture of a romance that ended in the death of one partner at the hands of the other. The film draws heavily from interviews Helen Morgan gave prior to her death in 1996, where she speaks to her relationship. Loved ones and fellow musicians who knew the couple well also weigh in on the narrative.
5. Aileen: Life and Death of a Serial Killer
Aileen Wuornos is one of only a few women, and arguably the most famous one, who have ever been executed for committing serial murder. Aileen: Life and Death of a Serial Killer focuses on efforts to vacate Wuornos's death sentence based on her deteriorating mental state, and features an interview with a clearly unstable Wuornos the day before she was executed. This documentary paints a picture of a woman who is sympathetic in that she has clearly been dealt a bad hand in life, though her circumstances do not absolve her of the seven murders she was convicted of committing.