Survive Pennywise's Jump-Scares in Terrifying 'It' VR Experience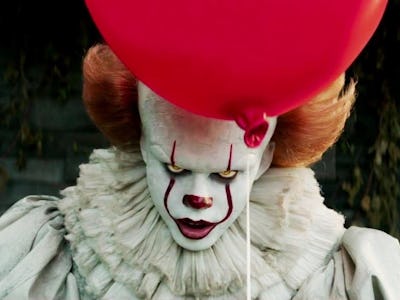 New Line Cinema
Pennywise is horrific enough when he's lurking on the other side of a field or down in a sewer and doesn't speak, so just imagine him whispering directly into your ear as you maneuver through the depths of Derry, Maine. "FLOAT: A Cinematic VR Experience" is, yes, a new virtual reality experience for the upcoming It film that puts you face-to-face with Stephen King's villainous Pennywise.
While It got a TV miniseries adaptation back in 1990 starring Tim Curry as the infamous demon clown Pennywise, 2017's cinematic version of It is looking to be an R-rated romp through King's original novel, pulling in some (if not all) of its most terrifying imagery. Some of it might be a bit difficult to relate to.
Obviously, the average person doesn't regularly crawl through the dilapidated, mildew-stained sewers of a cursed town while searching out the root of all evil, so a VR experience might be the perfect way to connect to the story. Or, it could be the perfect way to ensure you never sleep again.
Witness FLOAT: A Cinematic VR Experience above by controlling the point of view and following the clues along the way. Maybe just don't play around with it in the dark.
It premieres in theaters on September 8.