'Deadpool 2' Stunt Driver Dies in On-Set Motorcycle Accident
Vancouver police confirmed that the driver died.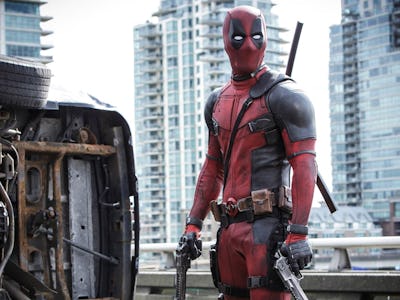 20th Century Fox
A stunt driver working on the upcoming Deadpool sequel was killed during a stunt involving a motorcycle, Vancouver police announced on Monday. The fatality marks the second stunt performer to die on the set of a high-profile production in just over a month.
Few details emerged immediately following the death, but the Vancouver police confirmed the news in a tweet on Monday, saying the department and the Workers' Compensation Board of British Columbia were investigating.
"Vancouver Police can confirm that a female stunt driver has died on the set of Deadpool during a stunt on a motorcycle," the department said in a follow-up statement, according to Entertainment Weekly.
"We are deeply saddened by the accident that occurred on the set of 'Deadpool 2' this morning. Our hearts and prayers are with the family, friends and colleagues of our crew member during this difficult time," spokesman for 20th Century Fox commented to media.
Deadpool 2 star Ryan Reynolds released a statement later in the day.
Vancouver's CTV News reports that Deadpool 2 was filming at Jack Poole Plaza when the stunt went wrong, as bystanders said the driver lost control of her vehicle and drove through a window of a building across the street from the shoot. Early reports say the driver was Domino actress Zazie Beetz's double, as a woman in Domino's wardrobe was spotted on a motorcycle in the area a few days before.
Prior to this fatal accident, the making of Deadpool 2, which is being filmed in Ryan Reynold's hometown, was a raucous, joyous affair. It remains to be seen how the stuntwoman's death will impact production.
In July, just over a month before the fatal accident on the Deadpool 2 set, Walking Dead stuntman John Bernecker died after falling from a balcony while rehearsing a stunt. Bernecker was the first person to die due to a stunt in the United States in 17 years.
Deadpool 2 is still scheduled for a June 1, 2018 release date.