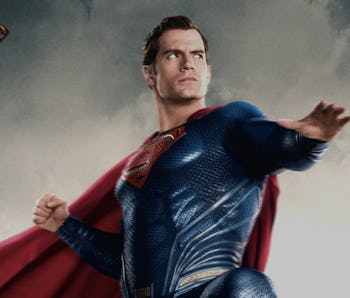 Entertainment
Here's a New Offical Look at Superman in 'Justice League'
The last son of Kyrpton will seemingly not be wearing his famous all-black suit when he returns from the dead in Justice League. A new offical image from a Justice League calendar reaffirms that Kal El will rock his usual red, yellow and blue as he teams up with the rest of his super friends.
On Wednesday, DC released images from the offical Justice League calendar which included not one, but two shots of Superman. Though he has yet to appear in any of the trailers for the film, the return of Superman after his apparent death in Batman V. Superman: Dawn of Justice seems to the worst kept secret in superhero movies. Fans of the comics have long been speculating that Supe may rock a black suit like the one he had in the comic-arc Reign of the Supermen, which found several faux-Supermen hanging out on Earth, only to be bested by the real Superman, all in black, and sporting a mullet.
Obviously, Henry Cavill's Superman does not have an facial hair in this image, despite the fact that the actor does have a mustache right now, which will be digitally removed for reshoots of Justice League.
Justice League will hit theaters on November 17.