After 'It', Director Hints that 'Pet Sematary' Could be Next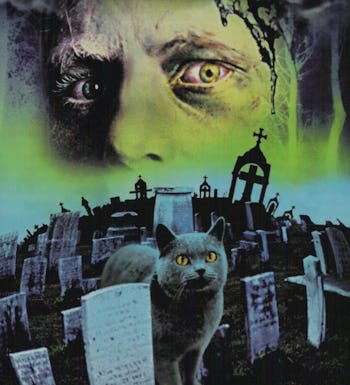 Paramount Pictures
Historically speaking, film adaptions of Stephen King novels are not always linked to box office success. Anybody remember The Mangler? No, didn't think so. The adage is probably going to prove true for The Dark Tower, whose negative reviews will likely transfer over to lukewarm theater attendance.
Still, there is Andy Muschietti's It coming September 8, and it actually doesn't look bad at all.
Muschietti appears to be undeterred by the King curse, because in an interview published in the Toronto Sun Friday, he hinted that It is probably just the beginning of his foray into the Stephen King extended universe.
Muschietti went on record to say that Pet Sematary is next on his bucket list.
"We're huge fans of Pet Sematary," Muschietti said, referring to himself and his producer partner (and sister) Barbara Muschietti. "If we can get our hands on that and do the Pet Sematary we want to do, that will be something. One day, maybe."
Despite being panned by critics, the 1989 feature film adaptation of Pet Semetary is a pretty solid, campy, horror film. A family moves to a small town in Maine where a strange power near the pet cemetery is known to bring the dead back to life, resulting in a zombie cat and more.
The story also inspired the awesome Ramones song of the same name, which was written for the film adaptation and turned out to be one of their biggest hits.
If Muschietti's It finds the success to match the hype its garnered so far, we might be seeing Pet Semetary happen down the road. The director and producer siblings also own the rights to King's 1981 short story The Jaunt.