Pokémon Go Fest Was Such a Disaster That Fans Are Suing
A wild lawsuit appears after the frustrating Pokemon Go Fest was held in Chicago.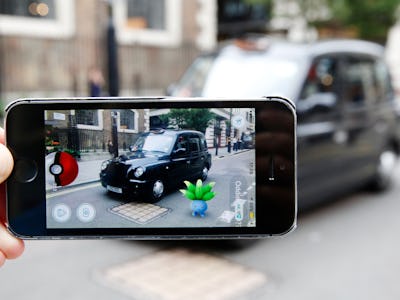 Getty Images / Olivia Harris
Almost two dozen of the 20,000 Pokémon Go players who traveled to Chicago for the recent Pokémon Go Fest, which some have called "a disaster", are filing a lawsuit against Niantic seeking travel reimbursement. The event, held last weekend in Grant Park, was plagued with server issues and poor cell reception that left players unable to play the game, let alone capture the Legendary top-tier Pokémon they were promised. At the event, Niantic issued refunds and $100 worth of in-game credits, but some players are feeling Sand-shrewd enough to take Niantic to court.
The lawsuit is being spearheaded by Jonathan Norton, a Californian who traveled to participate in Pokémon Go Fest. Feeling cheated, Norton went to Chicago attorney Thomas Zimmerman, who told Polygon that "20 or 30" more people have joined the class-action lawsuit.
"We're not seeking any relief with respect to the failure to get legendary Pokémon, because Niantic is offering that," Zimmerman said. "But Niantic is not offering to refund people's travel expenses for coming to Chicago. Most of the people came from out of state, many people from other countries. I talked to someone who flew in from Japan."
On July 22, Niantic held its first Pokemon Go festival in Chicago's Grant Park — admission price $20 — to commemorate the game's first year anniversary. But due to the volume of people inside the park, phone reception grew poor and the game's glitches frustrated the attendees. By around 11:00 a.m., when problems had escalated, Niantic's CEO took to the stage to host the opening ceremony and was greeted with boos and chants of "Fix this game."
By the end of the festival, players were finally able to capture the Legendary Pokemon they were promised — Lugia and Articuno, in case you're wondering — but not even owning a powerful winged beast could appease the loss of patience and time.
Inverse has reached out to Zimmerman Law Offices for additional comment.