A Dating App You've Never Heard is More Popular Than Tinder
Skout connects users based on location, for better or worse.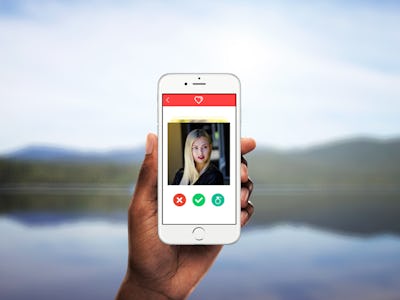 Flickr / B_earth_photos
If you've ever wished for the ability to contact millions of people around the world who don't understand how to correctly crop photos, then Skout might just be the app for you. In fact, user data on various dating apps proves that a lot of single people out there absolutely love it.
According to a poll conducted in 2016, Skout ranked higher in user satisfaction than more popular dating apps like Tinder, Zoosk or Grindr. It is available in 16 different languages, and allows users to contact each other based on, but not limited to, physical proximity.
Before it was acquired by MeetMe in 2016, Skout boasted 3.5 million active monthly users from all around the world. But does a bigger network mean better connections? We poked around Skout to find out what exactly makes it so satisfying.
The Skout experience
To join Skout is to experience sensory overload. It is the Frankenstein's monster of dating apps.
Skout lets you chat, or request to chat, with any user you come across under the "Meet" tab, which displays user photos and ages in a style similar to Grindr. It sends you a banner alert when another user "checks you out" and features a swiping option under the "Interested" panel that feels like it was lifted directly from Tinder.
Perhaps the premium option is a little less cluttered, but because going premium unlocks more features, like the ability to view users who favorite your profile or access to "backstage photos," it seems like things can only get more overwhelming.
To sign up, I connected my Facebook account to the app and waited.
User satisfaction
In my opinion, one of Tinder's greatest strengths is that you can only contact people who you've swiped right on because you are either actually interested or you know them in real life and want to see if they would hook up with you.
There is no such barrier on Skout. This lowered my user satisfaction significantly, because I received a lot of messages from men I would have screened out on a different app for geographic or… other reasons.
What I saw as a flaw, however, might ultimately be the factor that draws users to Skout. Because there are no obstacles like mutual attraction or geography in the way of forming connections, users are free to message anyone that catches their eye.
Skout is probably best for people who are looking for someone to talk to casually. Many users that I spoke to reported getting catfished, or offered sexual favors in exchange for money, so it might not be the forum to find your next long-term partner. But that doesn't mean you shouldn't try.
After all, we're all looking for somebody to love. Or maybe just a pair of feet to rub.