Small-Town Cops Accidentally Find a $40 Million Bitcoin Scam
It was supposed to be a routine bust.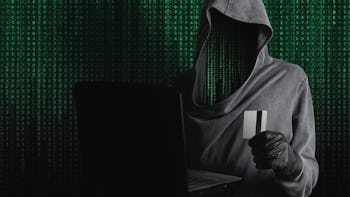 Flickr / cafecredit
For the small-town police detectives in Northampton Township, Pennsylvania, it was supposed to be a routine bust. Theodore Price, an unemployed 30-year-old, was allegedly stealing laptops from his girlfriend's parents — but when police arrested him, the case quickly devolved into a tangled web of stolen property — including $40 million in bitcoin.
The police started investigating Price in early July, but his story didn't really come out until July 19, when The Morning Call uncovered the strange case. If Price's claims are true — he says he stole over $40 million, but investigators aren't pressing charges on the digital crimes yet — he could be one of the biggest cybercriminals of the bitcoin era. But right now, he's only facing one count of identity theft and one count of fraudulent access of a device.
Here are the general facts of the case: On July 4, Janine and Steve Aversa came back from a vacation and noticed their laptops were missing. They immediately suspected Price, who was dating Janine's daughter Brittany Morton. They set out to track down the laptops and found one at an electronics store, whose employees said Price had sold it to them. In Price's house, she found two more laptops — one of which she thought was her mother's — and other suspicious items: credit cards in her father's name, her ex-boyfriend's name, and her grandmother's name. With that, she went to the police, who searched Price's apartment and found thumb drives, lists of personal information, and 105 pages of alphanumeric codes. Price changed his story several times in court, and eventually claimed that he bought hacking tools on AlphaBay, the dark web marketplace recently shut down by the feds, and, with some tweaks, was able to figure out an exploit where he funneled bitcoin directly into his own accounts.
"Price's software recognizes the similar characters in another wallet and replaces it with Price's acquired wallet," the court complaint reads. "Because the bitcoin wallet address is a legitimate address, the user does not realize that bitcoin transaction is being diverted into a wallet other than theirs."
Price told the police he was scared to cash out the incredible fortune in bitcoin because it would call attention to him, but that he planned to flee to England on a fake passport under the name "Jeremy Renner."
Cornell University computer science professor Emin Gun Sirer told The Morning Call that Price's story checks out, because spending large amounts of bitcoin at once is difficult — the ledger is public, so anyone can see when someone, say, tries to cash out $40 million and walk.
"It makes sense that someone could steal $40 million but not be able to pull it out," Sirer told The Morning Call.
Court documents place the value of Price's bitcoin assets between $40 and $50 million. Prosecutors first placed their complaint in mid-July and have 30 days to seek a grand jury, which could bring more charges.
It's absolutely worth reading the original Morning Call story for more background on the case, which is completely wild.