AlphaBay, Dark Web Marketplace, Shut Down by International Action
Authorities shut down the site; users had suspected an exit scam.
by Monica Hunter-Hart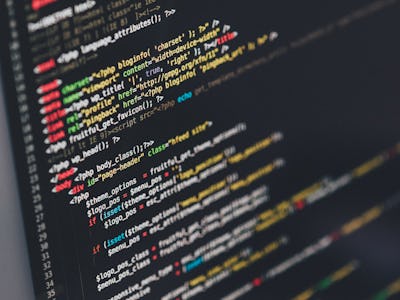 Unsplash / Ilya Pavlov
AlphaBay, the biggest "dark web" marketplace, was shut down following action by the aligned governments of the United States, Canada, and Thailand, according to a report the The Wall Street Journal released on Thursday, a week after the site's July 5 closure.
This news contradicts speculation that the website had closed in an "exit scam," a scheme in which operators pocket users' on-site money and disappear (as happened with the cryptomarket Evolution in 2015).
AlphaBay was formerly a marketplace on the "dark web," a term for parts of the internet that allow user anonymity and are accessible only through special software. It opened in 2014 in the wake of the 2013 closure of Silk Road, a similar cryptomarket. AlphaBay averaged sales of between $600,000 and $800,000 a day, much of that transferred through bitcoin, and specialized in transfers of drugs, guns, counterfeit credit cards, stolen credit card numbers, online-fraud tutorials, and other illegal materials.
The website unexpectedly shut down on July 5; although users immediately feared an exit scam, theories also circulated that the closure was the result of law enforcement action after news broke that 26-year-old Canadian Alexander Cazes had been arrested on July 5 in Bangkok, Thailand on drug trafficking charges. To evade extradition to the United States, Cazes hanged himself on Wednesday in his prison cell.
The Journal reports that Cazes was, indeed, one of AlphaBay's main operators.
"This news doesn't bode well for the marketplace and all of the money still locked inside its wallets," reports The Merkle. "It is unclear if anyone else has access to the necessary resources so that the platform can be relaunched in the future. It is also unclear as to what Cazes may have told the authorities in regards to AlphaBay, its users, or other people working on the platform."
"Alexandre Cazes died for our sins," wrote one Reddit user. "He's modern day Jesus."