'Deadpool 2' Colossus Actor Wants to Explore Kitty Pryde Romance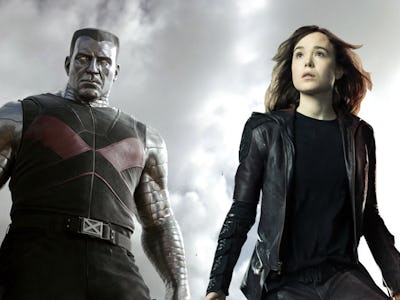 'Deadpool'
Stefan Kapicic, the actor behind Deadpool's version of Pyotr Nikolayevich Rasputin, aka the X-Men mutant Colossus, wants to one day tell the story of his character's romance with fellow mutant and member of the X-Men Kitty Pryde.
Kapicic voiced his aspirations in an interview with Syfy Wire Friday during San Diego Comic-Con.
When asked about comics storylines that the actor would love to see adapted to the big screen, Kapicic mentioned introducing his character's sister Illyana Rasputin, who is better-known as Magik. He also mentioned the Unstoppable Colossus comics storyline, which depicts Pyotr acquiring the mystical powers of Juggernaut.
But the actor seemed most interested in exploring the romantic side to the Russian mutant hero, saying, "I would love to see [Colossus's] love life on the other side with Kitty Pryde in maybe some kind of spin-off. … I think that we need that kind of combination."
In both of the previous X-Men films, and even in Deadpool, Colossus is a one-dimensional character who uses brute force and blunt words. He's also something of a dim-witted foil to Ryan Reynold's insane but also kind of brilliant Deadpool.
Check out the full interview with Stefan Kapicic below.
The romance between Pyotr and Kitty is well-represented in the comics and even hinted at in the live-action X-Men: Days of Future Past, where they are seen co-teaching a class at Xavier's School in the "fixed" timeline at the very end of the movie. The last time we saw Kitty Pryde in a live-action X-Men movie, she was played by Ellen Page.
Colossus probably won't have a girlfriend when he appears alongside Teenage Negasonic Warhead again in Deadpool 2, but who knows about future opportunities for the character.
Deadpool 2 will be released sometime in 2018, with a projected release date of June 1, 2018.