The Five Best Porn Documentaries on Netflix
Here's a list of documentaries that you can totally watch for like, the acting and the dialogue.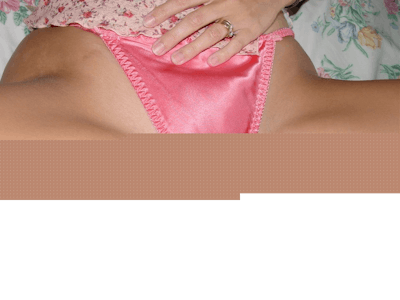 Flickr / arawatari
Whether or not you are willing to admit it, odds are pretty decent that you've watched porn. Maybe you even watch it on a regular basis. After all, Pornhub users watched 4,599,000,000 hours of porn in 2016, a staggering amount of time and an obvious team effort.
But even the most avid porn viewer could probably stand to learn a little more about the porn industry and the people who make it all possible. These documentaries, all available to stream on Netflix, examine porn from different angles.
Many of these films work to humanize actors often viewed as subhuman due to their choice of profession. Some seek to expose the industry's flaws, while others celebrate the intersection between the erotic and the artistic. But all of these documentaries reveal new information about the business that's built on revealing it all.
1. After Porn Ends
This documentary tracks down former adult actors who describe their post-porn lives. It also doubles as a lesson on the history of pornography as subjects look back on and discuss their careers in adult entertainment.
Some of the actors share horror stories about working in the industry, while others have mostly fond memories of their time in porn. It's heartening to see that most of the performers interviewed are happy post-porn, and that many appear with spouses and children.
A sequel to this documentary, titled After Porn Ends 2, is also available on Netflix and basically plays out in the same way with a different set of performers. It's not essential viewing, but worth a watch if you enjoy the storytelling format of After Porn.
2. Hot Girls Wanted
Hot Girls Wanted, produced by actress Rashida Jones, examines the amateur porn industry and the exploitation that can occur when girls barely above the age of consent enter into it.
It's easy to see why this documentary was so popular after its premiere at the 2015 Sundance Festival. The movie offers an in-depth perspective on some salacious material, and interviews both the performers and producers to paint a more nuanced, if not always pretty, picture of what it's like to be a young woman in porn.
If you find yourself wanting to know more about what goes on when the camera's not rolling, the follow-up to this documentary, a six-part series called Hot Girls Wanted: Turned On is also available on Netflix. 
3. Revenge Porn
Revenge Porn is not an amazing documentary in terms of sensitivity, which is surprising given its serious subject matter. You might find yourself rolling your eyes when host Anna Richardson leaks her own illicit photos to a revenge porn website so she can better understand the plight of revenge porn victims.
But Revenge Porn generated a lot of buzz after its premiere, and genuinely seemed to raise awareness of what a horrific violation of privacy and trust (not to mention the law) the act of posting someone else's intimate photographs constitutes.
The subject matter of this film is especially relevant given the Rob Kardashian/Blac Chyna debacle earlier this month, and is definitely worth checking out if you're not familiar with revenge porn as a concept.
4. Sex in the Comix
This film documents a type of art that falls under the category of pornography in a broader sense: illustrated erotica. Host Molly Crabapple, an artist and writer whose work has appeared in VICE, The New York Times, and Newsweek, narrates this documentary, which also features numerous interviews with artists and comic historians.
Many of the figures interviewed do not speak English, so unless you've got a tight grasp on Japanese, German, French and more you're probably going to want to give this movie your full attention. But then again, Sex in the Comix is a movie about sexual illustrations, so if you aren't ready to fully engage in its visual element then it probably isn't the right film for you.
5. Mostly Sunny
Mostly Sunny follows model and actress Sunny Leone's early career in the adult industry, with Leone herself providing interviews and narration. Leone discusses her motivations for working in pornography and the challenges she faced working in the industry based on her family life and her Indian heritage.
Leone is a magnetizing, self-possessed central figure, and her story is a unique one- rare is the adult performer who successfully crosses over to mainstream film, and it's even arguable that Leone is still in the process of that transition.
But overall, it's an interesting meditation on one woman's experience, even if that experience isn't necessarily emblematic of what it's like to be a part of the porn industry as a whole. If anything, it demonstrates how different any given adult actor's career trajectory can be.
See also: Researchers have discovered 3 types of porn viewers