Here are Real-Life 'Game of Thrones' Locations in Google Street View
You can now tour the most exotic corners of Westeros.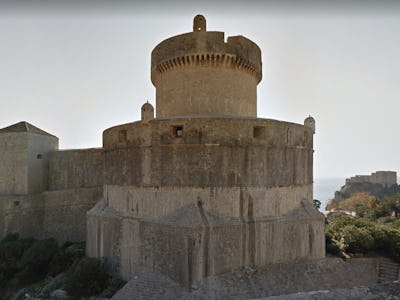 Google Street View
Sunday night's premier of Game of Thrones took us right back into the natural beauty (and bleakness) of Westeros, the seven-kingdom continent where much of the show takes place.
The seventh season's first episode stayed true to the show's ability to push the cinematic boundaries of television, with vast, filmic landscape shots perfect for a medieval fantasy world.
Now, Google Street View has come up with the great idea of showing us some of real-life locations that have inspired the beauty of Game of Thrones. You can now travel to King's Landing, the Riverlands or even Braavos. Or, more acurately, Dubrovnik, Krka National Park and Sibenik — much of the show has been filmed in Croatia.
Outside of Croatia, the show has used a lot of exotic, natural locations in places like Northern Ireland, Spain and Iceland.
The Tower of Joy, where Bran watches his father find his sister Lyanna Stark, is actually the twelth century castle of Zafra in Guadalajara, Spain.
The Alcázar of Seville is a royal palace in Seville, Spain, and it was the set location for the water gardens of Dorne, where Prince Doran once surveyed his domain … before his bloody end.
The arena in Meereen, where Daenerys Targaryen is ambushed by the Sons of the Harpy, is actually a bull pit in Osuna, Spain.
With six more episodes of Season 7 to go, Google Street View will probably need to update their collection.