Brutal Emails to Mike Pence and Kris Kobach Dumped on White House Website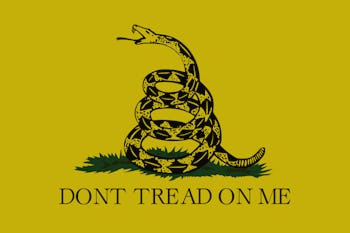 The White House on Thursday released emails sent by the public regarding President Donald Trump's commission to investigate the election that he won. The "Presidential Advisory Commission on Election Integrity" is chaired by Vice President Mike Pence, with Kansas Secretary of State Kris Kobach as the vice chair. The emails, many addressed to Kobach and Pence, are brutal.
The floodgates opened on June 28 after the commission sent a letter to all 50 states asking their boards of election to "provide publicly available voter data as permitted under their state laws." That information was characterized as "alarming" by CNN, not an unfair assessment when one considers what was being requested. Kobach sent a letter — this one was sent to Maine — that asked for…
…the full first and last names of all registrants, middle names or initials if available, addresses, dates of birth, political party (if recorded in your state), last four digits of Social Security number if available, voter history (elections voted in) from 2006 onward, active/inactive status, cancelled status, information regarding any felony convictions, information regarding voter registration in another state, information regarding military status, and overseas citizen information.
Such a request rightfully provoked a "Don't Tread on Me"-like response from the public, who were encouraged to send their comments to ElectionIntegrityStaff@ovp.eop.gov as part of a public commenting portion of the commission's research. A few smartly pointed out that the email to submit information wasn't secure. Most just offered a variation on "GTFO." One suggested the commission visit goatse.cx.
They were all sent between June 29 and Tuesday, July 11.
In a 112-page PDF dumped on the White House website Thursday — "please note that the Commission may post such written comments publicly on our website," its blog announced this week in another request for punishment — the vitriol oozes off the screen. We've pulled some of the more brutal communiqués below. A few patterns emerged:
F-You:
Your Code is Bad:
Here's the Gizmodo article that points out that the commission asked that the comments be sent to an email that doesn't even use fundamental security measures.
Inverse tested the email on Friday morning and it's still insecure, according to:
Back to the vitriol:
You're a Racist
Need My Voter Info? It's at This Website
Dear Glorious Overlords
"Pea-Brained"
The commission — announced by Trump in May — was a long time coming.
Two weeks ago, Trump complained on Twitter that states weren't complying: "Numerous states are refusing to give information to the very distinguished VOTER FRAUD PANEL. What are they trying to hide?" In a blog post five days later, Kobach said that 14 states plus D.C. have refused the commission's request. Twenty states had agreed to turn over information on their citizens to the White House, he wrote then. Voter fraud has been on Trump's mind for months. Only a few weeks after the election, he posed this lie that millions of people voted illegally: "In addition to winning the Electoral College in a landslide, I won the popular vote if you deduct the millions of people who voted illegally"
The commission is scheduled to meet on July 19 in Washington, D.C. and will be live streamed on the White House website, but the comments will be turned off. Probably for the best.