'Jessica Jones' Season 2 May Add a Classic Daredevil Villain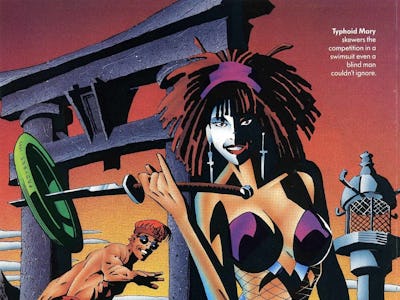 Marvel Entertainment
As the Marvel Cinematic Universe expands, so does its roster of superheroes and villains. The second season of Marvel's Peabody-winning Netflix series Jessica Jones has just cast actress Leah Gibson (Rise of the Planet of the Apes) as "Ingrid," a role fans are speculating may be the mutant supervillain Typhoid Mary, who in the comics is a regular nemesis and former lover of Daredevil.
Variety is reporting that Gibson has been cast as a series regular named Ingrid, who in alleged casting breakdowns is described as a bisexual female with dark hair, "attractive and edgy," and "has a history of living on the streets. Educated as a nurse, but street-wise."
In the comics, Typhoid Mary — who first appeared in Daredevil #254 in 1988 — is actually named Mary Walker, a human mutant with dissociative identity disorder whose three personalities vastly differ from the other. She's also a skilled killer and expert swordsman with some limited mind control powers.
In Jessica Jones, Ingrid is described as an educated nurse but has lived on the streets. Fans still speculate Ingrid is a new version of Typhoid Mary — which would have to be the case, since she couldn't be a Mutant, since Fox owns the rights to all the X-Men characters and terms. Although she isn't a nurse, Mary has survived on her own. In her origins, she worked in a brothel when Daredevil, in hot pursuit of a criminal, accidentally knocked her out of a window which activated her mutant powers. With her abilities, she gained employment as a hired killer for organized crime syndicates, such as the Kingpin and even Doctor Doom.
Marvel's Jessica Jones Season 2 will premiere sometime in 2018.