5 Amazon Prime Day Deals That Have People Freaking Out
Nothing gets the blood pumping like a good old-fashioned discount.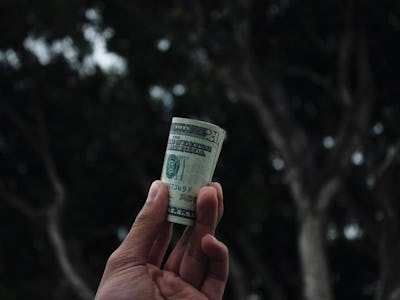 Unsplash / Vitaly
With Prime Day in full swing, it's no surprise that people are buzzing about the steepest discounts and the weirdest finds.
For some, Prime Day is a chance to snag a coveted gadget on the cheap without having to forgo groceries until the next payday rolls around. For others, it's about getting a good deal on the necessities so you can ball out elsewhere. And then, there are the knick-knack connoisseurs in search of the obscure and the out-there.
No matter what kind of shopper you are, odds are that Prime Day has something for you. We rounded up five of the deals that have people punching in their credit card info and raking in the benefits of free two-day shipping.
Though the bundle with the gift card is no longer available, you can still pick up the Oculus Rift headset and the Oculus Touch at a pretty big discount. "SERIOUSLY?! If it wasn't already enough it dropped to $399 O_O.," commented one Twitter user. By the way, even though this is already gone, this is a discount announced Mark Zuckerberg, CEO of Facebook — which owns Oculus — on Monday.
2. Sony XB950B1 Headphones - $98
These highly rated headphones promise that they'll help you "feel the power of EXTRA BASS," so if that's what you're into then knock yourself out.
3. The Samsung UE590 UHD monitor - $279.99
People are kind of freaking out about this one. Grab it while it's hot. "I WILL NOT BUY A 4K MONITOR I WILL NOT BUY A 4K MONITOR NO NO AMAZON PRIME DAY NO NO NO," futilely commented one Twitter user.
4. These jockstraps - $18
They're $6 a piece and come in multiple colors. I get it.
5. The Ultimate Floater Poo Emoji Float - $55
I bought this.