Elon Musk Just Bought X.com for a "Sentimental" Reason
He has "no plans" for it -- yet.
by Monica Hunter-Hart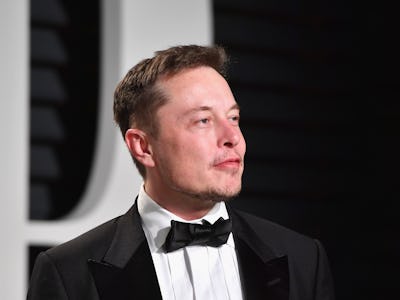 Getty Images / Pascal Le Segretain
Back before Elon Musk was a Tesla and SpaceX pioneer, he co-founded the online banking and financial services platform X.com, which merged with Confinity and was eventually rebranded as "PayPal." On Monday, Musk announced on Twitter that he's bought back the X.com domain, apparently just for nostalgic reasons.
"Thanks PayPal for allowing me to buy back X.com!" he tweeted. "No plans right now, but it has great sentimental value to me."
Musk's lingering attachment to the marker "X" has been made clear with his naming of SpaceX and Tesla's Model X vehicle.
Musk co-founded X.com in 1999; he was forced out of his CEO role just one year later, but still managed to make a large cut off of it (around $165 million) when eBay bought the company in 2002. Musk himself said in a 1999 CNN segment that he'd "sunk the great majority of my net worth into X.com," but the huge investment was worth it.
"I think X.com could absolutely be a multi-billion dollar bonanza," he said in the same feature, "because if you look at the industry that X is pursuing, it's the biggest sector of the world economy." He was right.
Neither Musk nor PayPal has publicized the price he paid for the domain name.
Musk's done big things with X.com; maybe he will again. Either way, this must be satisfying his nostalgia about his second-ever company. A breakout business move probably seems cute when you're the 21st most powerful person in the world.
Watch the 1999 CNN segment below.