Live-Action 'Bleach' Teaser Has Big Hair and Bigger Swords
It's the first shot of Soul Reaper Ichigo Kurosaki in action.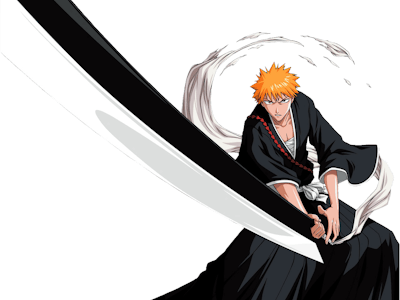 'Bleach'
The live-action adaptation of the Bleach anime finally got its first teaser, and it's got everything the fantasy-horror needs, which mainly includes big, bright orange hair and a giant sword — oh, and a giant severed demon hand.
In the beloved Bleach anime, protagonist Ichigo Kurosaki becomes a substitute Soul Reaper (a shepherd of dead souls) after an injured Soul Reaper passes her power to him. It then becomes his responsibility to seek out and destroy monsters and demons called Hollows in order to protect the world. He's got a black uniform reminiscent of samurai robes and a magical giant sword called a Zanpakutō, which is prominently featured in the teaser.
In the teaser trailer, Ichigo stands in the aftermath of a battle against some kind of giant Hollow. A massive, dark purple hand evaporates into the air after seemingly being severed from its owner. Ichigo then shoulders his much-too-big sword in a certifiably badass way. The heavy metal rock music helps.
There's also a shot of what appears to be Ichigo standing on some sort of platform wreathed in raging flames. Again, the sword is prominently featured, and it's no doubt yet another confrontation with some magical enemy.
Check out the brief teaser trailer right here:
For a closer look at Ichigo and his sword, there's also a poster for the film that was released on July 6 via Twitter:
Yeah that sword is much too big, but the shockingly bright orange hair actually translates fairly well into live action.
You can watch the classic Bleach anime right now on Netflix, and the live-action film version is due out sometime in 2018.