Apple News May Force Users to Pay to Read Articles
It would be a dramatic shift in policy.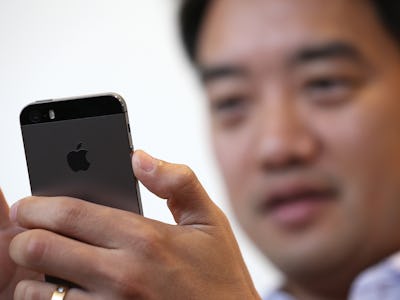 Getty Images / Justin Sullivan
Apple may soon allow publishers to charge per news article via the Apple News app, a report published Wednesday claims. The new policy would give publishers the option to introduce "micropayments" for content, charging users a few cents per article to gain access.
The Ad Age report also claims that Apple plans to give greater control to publishers for selling ads through the app. At present, Apple has strict control over ad displays, and publishers are struggling to generate revenue because of it.
The move would transform the app and make premium content cheaper to access than under current models. In iOS 10, launched last fall, Apple News introduced the option to purchase a subscription to news outlets. Fourteen publications participated in the scheme at launch, which used users' iTunes accounts to manage payments to simplify the process and hide user information. Under this scheme, Apple takes a 30 percent cut of revenue, the same share it takes from App Store purchases.
The pay-per-article feature is not currently present in iOS 11, the next version of the iPhone and iPad operating system set to launch later this year. Currently available to developers and enthusiasts in the form of a beta, Apple is currently improving the software with regular updates for testers. In previous beta processes, Apple has occasionally added small features ahead of release, so it's hard to say for sure what minor details will and won't make the cut.
Whether Apple's rumored shift in approach to news apps pans out remains to be seen, but both Apple and publishers have been surprised by the number of people using the news app. In January last year, Apple claimed that 40 million were using the app, but it later realized that the company may have underestimated the real figures.
Apple has had something of a troubled relationship with news apps, gradually shifting its strategy over the years. iOS 5, released in 2011, introduced the Newsstand folder on the home screen, which was intended as a way for publishers to develop magazine apps and sell subscriptions through a single system. Apple later changed this in iOS 7 to a News app that acted more like an app than a folder. In iOS 9, the company ditched this approach entirely, introducing the now-familiar Apple News app.