20 Best Photos of America's Fireworks This July 4th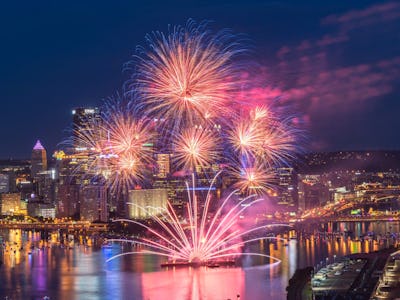 Twitter user @DaveDiCello
Fireworks are freaking dope. Sure, the awe we feel for them is just because they light up neurons along our optic nerves, but that doesn't mean we can't enjoy 'em.
The United States celebrated this Independence Day with some seriously amazing pyrotechnics. In case you missed them — or in case you just want to relive the glory — here are some of the best photos and videos that were posted online that evening, taken from all across the country.
From Pittsburgh:
To Nashville:
From Houston:
To New York City:
From Florida:
To Boston:
From Washington D.C.:
To around St. Louis:
And to New Orleans:
Fireworks are almost beautiful enough to make you forget that they account for about one percent of the United States' annual carbon emissions. Almost.