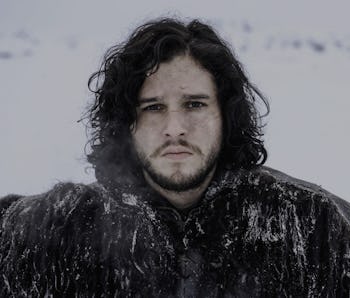 Entertainment
'Game of Thrones' Showrunners Don't Know When Season 8 Will Air
HBO
It's unclear when, exactly, the great war will end and the fate of Westeros will be decided. In an interview published Wednesday, Game of Thrones showrunners David Benioff and Dan Weiss revealed some interesting news about the hit show's eighth and final season.
In an interview with Entertainment Weekly, Benioff and Weiss addressed the reports that fans of Game of Thrones would have to wait an extra year between Seasons 7 and 8, with Season 8 being rumored to premiere in 2019 rather than 2018.
"We honestly don't know yet," Benioff said. "There's been a lot of back and forth about air dates. That's a long way off from being settled."
The lack of firm decision from the powers that be might come as a relief to some fans, who have been worried they'd have to wait an extra year to discover who, exactly, will sit on the Iron Throne at the end of it all. But while the air date isn't yet decided, the team behind GoT is almost finished writing it. Kind of.
"It's nearly completed," Benioff said of Season 8. "Well, I shouldn't say 'nearly.'"
Weiss added: "I wouldn't go that far. It's exciting but there's always pressure. You don't ever want to drop the ball."
Perhaps a delay is good news; rushing into things has never done anyone any good in Game of Thrones.
In the meantime, Game of Thrones Season 7 will premiere on HBO on July 16.