Tim and Eric Need You To Buy More Live Tour Tickets
The tour still has "a lot of holes" they'd like you, fans of Spaghett, to fill.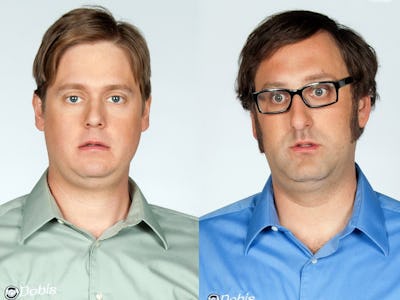 Adult Swim
Somehow, Adult Swim's original sketch show maniacs have been doing their thing for ten consecutive years. Tim Heidecker (The Comedy, Decker) and Eric Wareheim (Master of None) have just announced another live tour to celebrate a decade of debauchery. Though their first animated show, Tom Goes to the Mayor, premiered on Adult Swim more than a decade ago, the duo's anniversary marks the premiere of their live-action duo program, Tim and Eric Awesome Show Great Job!, which began in 2007.
That show launched several spin-offs, including Check it Out! with Dr. Steve Brule (following a sketch character written by Heidecker and Wareheim but acted by John C. Reilly), Tim and Eric's Bedtime Stories (a Twilight Zone-esque series that lived and died in 2014), and Tim and Eric's Billion Dollar Movie. 2017's live tour also isn't the group's first; they toured with John C. Reilly in 2014, and before that in 2008, with the aptly titled Awesome Tour Live 2008.
The original trailer for the tour was considerably more bouncy and upbeat than the one released on Monday. That initial trailer, with all its screaming and neon spinning heads, is below.
The second trailer announced additional dates, and the newest clip assures fans that the tour will include at least one "wet fart". Notably, many of the YouTube comments on all three trailers include messages from fans asking Heidecker and Wareheim to team up with YouTube comedian H3H3, whom most people seem to think is inspired by the duo.
You can buy tickets to see the guys do weird shit now.