Marvel Studios Watches an Iconic DC Film Before Every Movie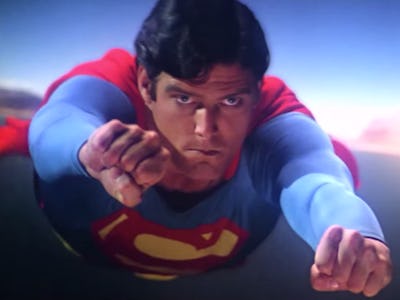 Warner Bros.
Marvel and DC may be eternal rivals, at least in the minds of fans, but the leaders of both comic book movie studios banded together last night to celebrate filmmaker Richard Donner. In a presentation with Kevin Feige of Marvel Studios, and comic book writer-turned-producer Geoff Johns of DC, Feige said that Donner's Superman: The Movie is "the archetype" and that Marvel watches the film before each one of the studio's movies is made.
On Wednesday night, on stage at the Samuel Goldwyn Theater in Beverly Hills, California, Feige and Johns joined together to celebrate Donner for his achievements which include the 1978 classic Superman starring Christopher Reeve. "Superman: The Movie is still to this day the archetype of the perfect superhero film origin story and we watch it before we make almost any one of our films, and that's been the case for the past seventeen years since I left the fold to go work for Marvel," said Feige.
Feige went on to quote one of Donner's favorite words: verisimilitude. "It basically means be truthful, honor the source material, believe in it, take it seriously," he explained, "and that is what we strive to do." Feige then went on to say that director Jon Favreau, while shooting the first Marvel Studios production Iron Man, "copied" Richard Donner and put the word on his doorway.
Uplifting hope and optimism radiates like the yellow sun in Donner's superhero classic, so it's not surprising that Marvel sought to channel that energy into all of its films which are consistently bright and colorful even with dark stories.
See Feige and Johns celebrate Richard Donner below.