Nintendo Announces 'Pokémon Ultra Sun' and 'Ultra Moon' For 3DS
Also, 'Pokkén Tournament' is coming to the Switch with five new playable fighters.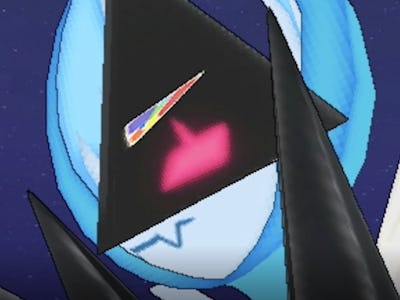 Nintendo
Pokémon fans got excited after Nintendo announced it would be broadcasting a special Pokémon-themed Nintendo Direct on Tuesday morning — was the game giant about to announce Pokémon Stars, the suspected third version of Pokémon Sun and Moon? Well, not exactly, but Nintendo did announce two expanded versions of the hit 3DS games titled Ultra Sun and Ultra Moon, and revealed that an enhanced version of the Pokémon fighting game Pokkén Tournament would be headed to the Nintendo Switch.
The trailer only contained the briefest of looks at Ultra Sun and Ultra Moon, which look like they're much more in the spirit of Pokémon Black 2 and White 2 rather than a Pokémon Yellow or Emerald. We got a glimpse of new looks for the player characters, a few new locations, and imposing new forms of the two main legendary Pokémon Solgaleo and Lunala. The game will largely follow the plot of the original Sun and Moon, but there will be some substantial alterations, naturally.
Ultra Sun and Ultra Moon are set to come out on November 17 for the 3DS. It's a bit of a bummer for fans who were hoping a main Pokémon title would grace the Switch, but at least they've got Pokkén Tournament DX, which adds five new playable fighters to the game's roster: Darkrai, Scizor, Empoleon, Croagunk and Decidueye. Pokkén Tournament DX comes out on September 22. Nintendo also announced that the classic Pokémon Gold and Silver titles will hit the 3DS's eShop on that same day.
Watch the trailer below.