Netflix's 'Ozark' Looks Like a Missouri 'Breaking Bad'
Jason Bateman stars as a money launderer for drug lords.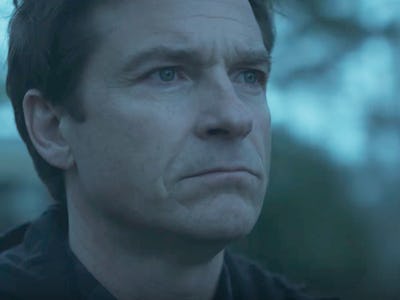 Netflix
If you're still pining for Breaking Bad, Netflix might have some good news. The streaming service just shared a trailer for its upcoming drama series Ozark, and it looks like it'll be just as intense as BrBa, only it trades that show's dusty New Mexico setting for Missouri backwoods.
The show, which will debut this summer, stars Jason Bateman and Laura Linney as Marty and Wendy Byrdes. According to Netflix's plot summary, Marty is "the top money launderer for the second largest drug cartel in Mexico."
Because Marty owes such a massive debt to drug lords, the Byrdes and their two teenaged kids need to move from Chicaco to an overcast resort in the midst of Missouri's Ozarks — or as Linney's Wendy describes it in the trailer: "This place is death."
"Hypothetically, scale of one to ten, how difficult would it be for someone to disappear?" Bateman's Marty asks earlier: "Family of four?"
It would seem that Ozark is pretty much starting where Breaking Bad wrapped up. What if, instead of fleeing by himself to snowy New Hampshire for one episode, Walt and his whole family tried to go undercover in a desolate, dangerous part of the country?
We'll find out on July 21 when the whole season hits Netflix.