The Second Season of 'For Honor' Feels Like a Fresh Start
'Shadow and Might' is a promising new chapter for Ubisoft's medieval fighter.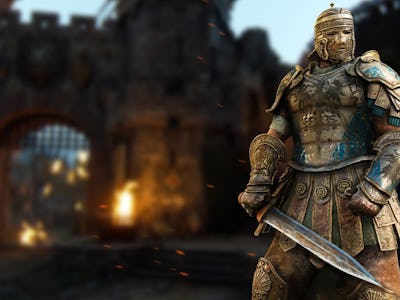 Ubisoft
Nearly three months after a rough launch plagued by hero balancing problems, multiplayer connection issues, and overpowered gear players often taken advantage of; Ubisoft's medieval combat simulator For Honor is getting its first major content update. Shadow and Might, which is now available on Xbox One, PlayStation 4, and PC, introduces two new playable heroes called the Centurion and Shinobi, a complete overhaul to the game's gear system, a new tier of gear to collect in combat, and nine new faction territories for the game's gigantic Faction War.
Along with the new content comes a series of improvements to hero balancing across the board, server enhancements to address many of For Honor's connection and stability problems, and smaller fixes aimed at correcting many of the game's technical issues players have been reporting over the past few weeks. The development team has also made a few changes to the matchmaking system, which should now match you up with players on the same skill level more regularly compared to before Shadow and Might released.
According to Ubisoft's press release for Shadow and Might, these changes are just the beginning, too — with Ubisoft Montreal continuing to release more patches in the coming weeks and months that further improve the experience For Honor offers its players.
As for the content included in Shadow and Might, however, it seems like For Honor is rewarding the Samurai and Knight factions with a new hero following their narrow defeat in the game's first season of faction-based warfare at the hands of the Vikings. The Centurion and Shinobi are extremely well-designed heroes with drastically different playstyles compared to those released with the base game. Season pass owners can snag both of them now.
Here's a look at the brutal aggression behind the Centurion:
And the agile movement at the heart of the Shinobi:
During my time with both the Centurion and the Shinobi, I was surprised with how good they felt and how well they blend into the game's current roster of heroes. The Centurion, while difficult to learn how to time attacks with, is a powerhouse capable of locking down opponents, using mix-ups to throw them off guard. Meanwhile, the Shinobi, on the other hand, is a skilled combatant who can easily punish opponents for mistakes with quick strikes that are nearly impossible to parry.
Both of the new maps Shadow and Might adds are some of For Honor's best, especially if you tend to play 1v1 Duels or 2v2 Brawls — where they put you on a playing field without too many environmental hazards or traps than can be used against you. Take Forge, for example, which is the Knight-influenced map designed to represent the brutal might of Ashfeld's war machine. Not only is it filled with beautiful visuals and the clanging of metal on an anvil, it's a level playing field that encourages you to engage in combat without tossing your opponent to their death immediately.
When it comes to gear and the benefits each piece provides, Ubisoft Montreal has clearly spent some time reducing the gap between high and low level gear. While playing a few Domination and Elimination matches, I found myself going up against players with top-tier equipment that clearly gave them an advantage but didn't allow them to overpower me continuously until I lay dead on the ground. It's certainly too early to see how well the balancing will hold in the long run, especially with the new level of gear, although I'll admit I enjoyed not seeing Warlord players continuously popping Revenge without consequence.
Shadow and Might feels like a fresh start for Ubisoft's For Honor due to the good place it puts the game in, filled with much-needed balancing changes and two well-built heroes capable of blending into the current roster. While I'm sure some balancing will be needed once players master Centurion's and Shinobi's abilities, it's exciting to see one of the more interesting game concepts gaining some ground once again.