Germany Smashed Its Renewable Energy Record on a Freakin' Weekend
This is what the future looks like.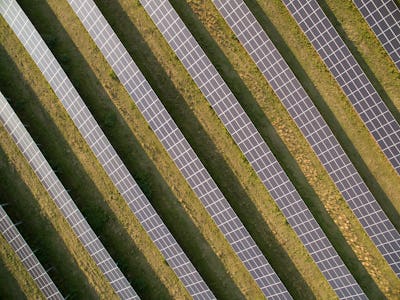 Getty Images / Sean Gallup
In most ways, Europe is miles ahead of the U.S. in the quest to expand the use of renewable energies. And this past weekend is proof positive the gap between the Atlantic Ocean is only getting bigger. On April 30, the entire country of Germany managed to source 85 percent of its energy usage through renewables — like wind, solar, biofuels, and hydroelectric. It's a new record for minimum output of energy produced by coal power plants.
The laudable achievement occurred during the May 1 holiday weekend, when the country's residents were treated to a wonderfully breezy, sunny weekend weather. With most people's air conditioners off, April 30 (a Sunday) saw most of Germany's coal-fired power stations on standby. Nuclear power generation — on its way out by 2022 — also significantly shrank. The evening winds were critical to offsetting the downsizing of solar power after dark — especially for onshore wind turbines.
Patrick Graichen of Agora Energiewende Initiative says he expects days like April 30 to be "completely normal" by the 2030s — and thinks it's proof that Germany's continued investment into renewable energy is paying off extremely well.
"Inflexible power plants have nothing to look for in the electricity system, they would only spoil the prices," says Graichen. "In addition to climate protection and the future EU limit values ​​for nitrogen oxide emissions, this is another reason to take them off the grid in the foreseeable future."