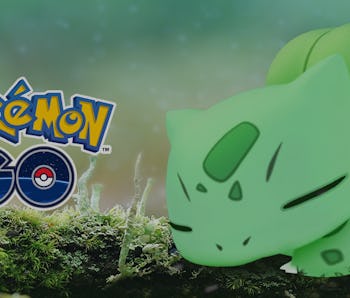 Entertainment
The Newest Grass-Themed 'Pokemon GO' Event Is This Weekend Only
'Pokemon GO' events are getting more and more simple
'Pokemon GO'
The scope of Pokémon GO events is dialing back just a bit with the latest Grass-themed "Worldwide Bloom," and it's only going to last the weekend.
Similar to Pokémon type-focused events of the past like the Water Festival, the Worldwide Bloom will see a temporary surge in the number of Grass-type Pokémon spawning in-game — and that's about it. On the plus side, that does mean you stand greater chances of getting solid Pokémon like Bulbasaur and Chikorita.
What's surprising to some is that this event offers nothing besides more Grass Pokémon. There's no Festive Pikachu, no boost to everything Egg-related, and no increased candy rates — which might just be because this event isn't attached to any specific holiday. But it still offers a low-key chance for Pokémon GO to partake in a fresh experience this weekend as a "Worldwide Bloom" occurs, both in the AR world of Pokémon and the real world.
The official description for the Worldwide Bloom is as follows:
"Professor Willow's research into Pokémon habitats around the world has uncovered some interesting findings. His initial reports indicate that we'll see an influx of Grass-type Pokémon sometime this weekend. These Pokémon will appear in the wild more frequently starting the afternoon of May 5, but only for a short period of time. We anticipate that Pokémon will return to their normal habitats on May 8."