'Mystery Science Theater 3000' Riffs on 'Stranger Things'
"I think this is the prequel to 'Strangest Things.'"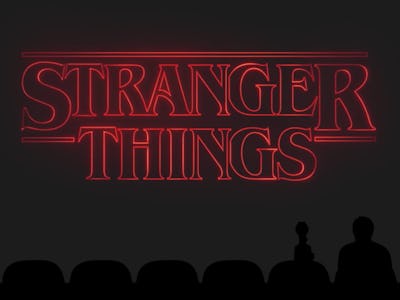 Mystery Science Theater 3000, a show that makes fun of some of the worst that science fiction has to offer, riffed on one of the best new series in recent memory. But, don't worry, it's all in the family as it's just the gang from Netflix's MST3K revival spoofing their streaming neighbors Stranger Things.
In the clip, which Netflix shared on Friday afternoon Jonah and the bots skewer the first couple minutes of the Stranger Things series premiere, "Chapter One: The Vanishing of Will Byers."
"Aww!" one of the silhouette remarks, disappointed. "Chapter One? It's a book?"
From there, the gang watches the episode's opening moments as Sheriff Hopper arises from what looks like a sloppy night of sleep on the couch and gets ready to head to the police station. Really, it's a lot of good-natured David Harbour body-shaming ("I can't tell if that's a mashed potato sculpture on the couch!") somebody cracks.
Like with most of MST3K's riffs, though, this comes from a place of love, especially since Stranger Things is actually, you know, good. "HUGE thank you to Stranger Things for allowing us to run amok for a few minutes on their amazing show!" the YouTube description reads.
Mystery Science Theater 3000's new season premiered on Netflix on Friday. Stranger Things Season 2 premieres on Halloween.