Netflix's 'Unfortunate Events' Will Finish Adapting All the Books
Season 3 has been confirmed.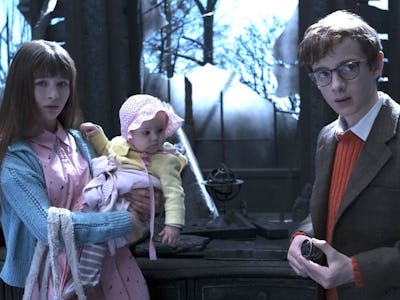 The triumphant Netflix show A Series of Unfortunate Events doesn't have a release date for its second season, but the third season is now officially confirmed. This means the show will almost certainly succeed in adapting all 13 original books in the popular series.
On Tuesday, The Hollywood Reporter has confirmed that Netflix has ordered a third season for A Series of Unfortunate Events. This comes one month after Netflix confirmed the second season of the show. Because the eight episodes of the first season adapted the first four novels in the series, it stands to reason the second season will adapt the fifth through eighth books in the series starting with The Austere Academy and continuing through with The Ersatz Elevator, The Vile Village, and probably ending with The Hostile Hostile. It follows then, that the newly announced season 3 would have to tackle five books instead of four: The Carnivorous Carnival, The Slippery Slope, The Grim Grotto, The Penultimate Peril, and the final book, simply titled The End. While it's possible that the series will take liberties with a few plotlines and characters, the continued involvement of author Daniel Handler seems to suggest no book will be left unadapted. So, if Season 3 has a few extra episodes, it would easily get through all the books.
For all these reasons, a fourth season for Netflix's A Series of Unfortunate Events seems very unlikely unless everyone involved with the show decides to adapt material from standalone Snicket book, The Beatrice Letters, an account which goes into the Baudelaire orphans' future (there's a fourth sibling added at the very end.) Alternately, a continuation of a Netflix series could delve into Lemony Snicket's past using elements from the All the Wrong Questions four-book series or The Unauthorized Autobiography. After Season 3, the show could also conceivably continue with all new material, though that also seems pretty unlikely at this point.
Season 2 of A Series of Unfortunate Events is expected to hit Netflix sometime in 2018.