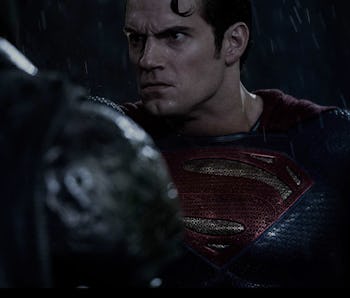 Entertainment
Zack Snyder Mocks Rumor That 'Justice League' Is 3 Hours Long
Collider/Warner Bros. Pictures
Superman's going to need a lot of time to come back from the dead, but three hours seems like a little much. The upcoming Justice League film from Warner Bros. — which isn't expected to premiere in theaters for another eight months — was rumored on Wednesday to be a monstrous three hours long. The rumor originally came from IMDb, stating that the film's runtime was 170 minutes, and it got so out of hand that the minds behind the movie felt the need to speak out about it. But in a funny way.
Warner Bros. Co-President of Production Jon Berg tweeted at Justice League director Zack Snyder on Thursday, thoroughly mocking the IMDb-oriented rumor that Justice League was going to have a terrifying 3-hour runtime. "Disappointed the JL movie is only 170 minutes… also curious as movie isn't finished yet, but IMDB knows exact running time?" Berg wrote.
Snyder picked up on the game immediately, most likely tired of fans tweeting at him, either thanking or deriding him for a 3-hour League film. "Forgot to tell you that I screened the first cut of [Justice League] for IMDB," Snyder tweeted. "Thought that was standard [Warner Bros.] procedure. No?"
This back-and-forth is ample confirmation that, no, Justice League is not three hours long, thank you very much. The final version hasn't even been completed, so there's no way to know the runtime. Three hours would be almost half an hour longer than Snyder's Batman v Superman: Dawn of Justice, a film that many people already complained slogged on for too long.
The rumor most likely originated from IMDb users, who can edit pages pretty freely, meaning that it was just some troll looking to give the internet a collective heart attack. And it worked for a while. Twitter had a bit of a heyday on Wednesday, with fans mostly lamenting the rumored runtime.
This isn't to say that Justice League isn't going to be a 3-hour movie. It could still very well be a 3-hour movie. But nothing's confirmed.
Justice League (runtime unknown) is expected to premiere in theaters November 17. In the meantime, here's everything we know about Justice League so far.